New Route of the Day – Americas (7 November 2023): Lynx Air between Calgary and Orlando MCO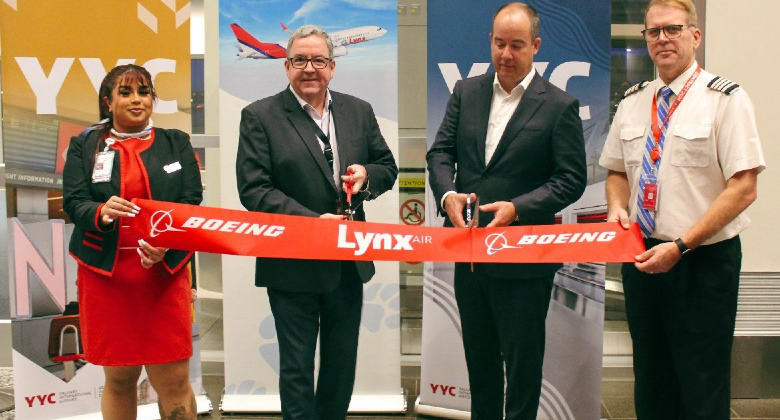 Canada's Lynx Air introduced a new service between Calgary and Orlando MCO on Tuesday November 7. The 3,710-kilometre route will be maintained 2-weekly, on Tuesdays and Saturdays, with the 737 MAX 8 aircraft. The ULCC will compete directly against WestJet between the two cities.
What they said
Jim Sullivan, CEO of Lynx Air, said: ""As winter approaches, we are excited to launch our first flight between Calgary and Orlando, offering an affordable option for Canadians to visit this very popular holiday spot, with its famous theme parks, world-class golf, and sunny weather. Whether you are traveling to visit family and friends or craving a warm winter getaway, Lynx will ensure a great flying experience at an ultra-affordable price."
Kevin Thibault, CEO of the Greater Orlando Aviation Authority, added: "Orlando International Airport is pleased to be a part of Lynx Air's continued growth. By adding Calgary to their list of destinations from Orlando, Lynx Air has demonstrated its commitment to providing quality travel options for our shared customers."
Lynx Air to serve Orlando MCO from four airports
Lynx Air now offers service to Orlando MCO from Calgary, Toronto, and Montreal, with flights from Vancouver to commence 18 November. Lynx's new route between Calgary and Orlando will also increase the number of seats connecting the US city and Canada by 14% this winter.
By December 2023, Lynx will fly more than 43,000 seats per week across its North American network, representing a 145 per cent growth from the previous year.