New Route of the Day – Americas (7 September 2023): Porter Airlines between Toronto YYZ and Winnipeg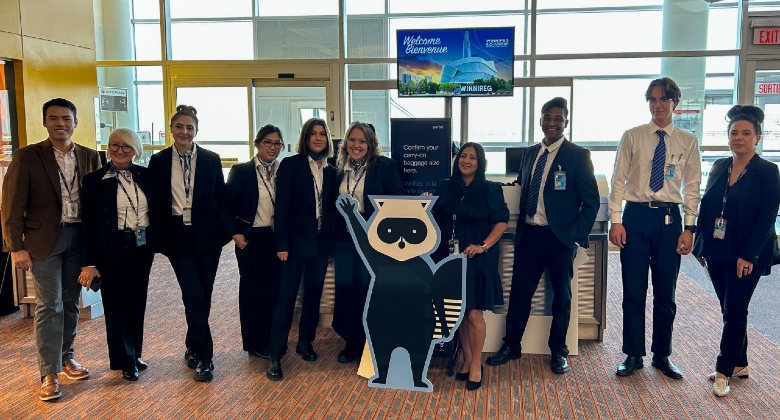 Porter Airlines introduced a new domestic service between its Toronto YYZ hub and Winnipeg on Thursday 7 September. The 1,505-kilometre service will be maintained 2-daily with the 132-seat E195E2 aircraft. Winnipeg joins Porter Airlines' network for the first time.
What they said
Kevin Jackson, Executive Vice President and Chief Commercial Officer at Porter Airlines, said: "Winnipegers can finally enjoy our elevated economy product, which is unmatched by other carriers in the country. Porter offers a full-service, award-winning in-flight experience that is available to every passenger at highly competitive fares. We are in the process of growing our network throughout North America, providing an increasing number of flight options from east to west."
Nick Hays, President and CEO of Winnipeg Airports Authority, added: "We've been eagerly counting down to Porter Airlines' inaugural flight to Winnipeg Richardson International Airport as their arrival to our community brings several opportunities for all those who live and work here. Thanks to this new, exciting partnership, travellers across the region will enjoy greater connectivity and even more choice. On behalf of our entire team, we wish Porter Airlines a warm welcome to Winnipeg and look forward to working with them to grow our relationship for the benefit of the community."
Porter Airlines enters ultra-competitive market
Porter Airlines' new Winnipeg service will face a strong challenge. The airline will compete directly against four other carriers, which maintain a combined total of 85-weekly flights between the two cities.
Air Canada: 42-weekly
WestJet: 24-weekly
Flair Airlines: 14-weekly
Lynx Air: 5-weekly
Porter Airlines builds Toronto YYZ hub
Porter Airlines commenced operations out of Toronto YYZ this February and has quickly expanded with a number of domestic services. In addition to the newly launched Winnipeg flights, the carrier has also introduced operations to Calgary, Edmonton, Halifax, Montreal, Ottawa, St. John's, and Vancouver over the year. A new daily service to Victoria will follow on 20 September.
The carrier will commence international services from Toronto YYZ this November with flights to five cities in the United States, all of which are in Florida.
1 November: Tampa (daily)
10 November: Fort Myers (daily)
21 November: Orlando MCO (daily)
30 November: Fort Lauderdale (daily)
12 December: Miami (daily)