New Route of the Day – Americas (8 June 2023): Flair's new routes from Halifax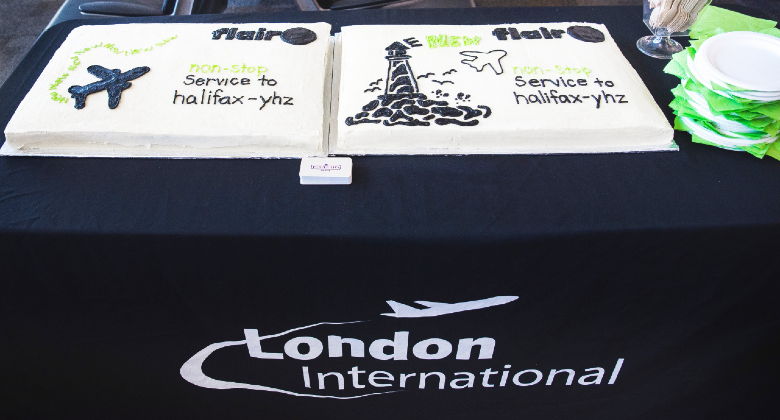 Flair (IATA code F8) added new routes from Halifax to both London (IATA code YXU) in Ontario and Quebec City on Thursday 8 June. The 1,425-kilometre service to London will be maintained 3-weekly on Tuesdays, Thursdays and Sundays, while the 645-kilometre route to Quebec City will run 2-weekly on Thursdays and Saturdays. Flair faces no competition on either route, deploying its 189-seat 737 MAX 8 on both.
Flair is now Canada's third largest airline
Flair become Canada's third largest carrier by capacity during the first half of the year, with just over three million seats on the market. Some 2.3 million (77%) of its capacity is deployed domestically. During H1, Flair has 89 routes, based on Cirium information. Of these, 53 are domestic. Some 3,355 kilometres apart, Toronto YYZ-Vancouver is Flair's most served route. It is one of six airlines on what is Canada's busiest market, by capacity, in the analysed half year.
Flair serves 34 airports in 1H 2023: 21 across Canada and 13 abroad. When its full network is combined, it has more seats from Toronto YYZ, the nation's busiest airport, than any other.  Internationally, Fort Lauderdale is its top airport.
Flair becomes Halifax's fourth biggest carrier
The capital and largest city in Nova Scotia, Halifax welcomed 3.10 passengers in 2022. With its new route additions, Flair becomes the airport's fourth largest airline by seat capacity during S23, behind only Air Canada, Porter and WestJet. The carrier now serves seven destinations out of Halifax, two of which are seasonal.