New Route of the Day – Americas (8 October 2023): Delta between Seattle and Lewiston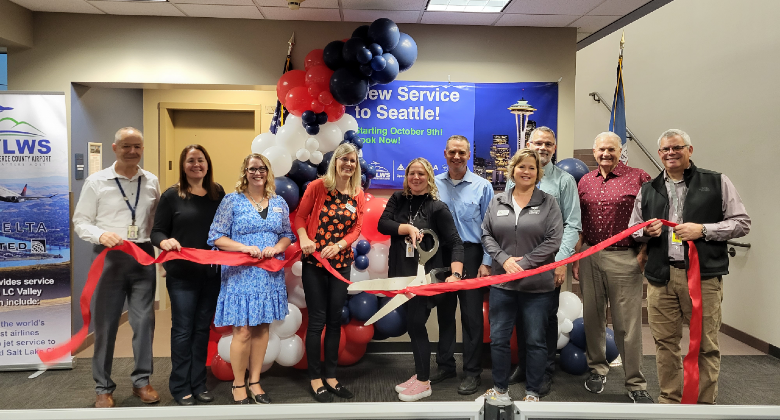 Delta launched a new domestic service between Seattle and Lewiston in Idaho on Sunday 8 October. The 420-kilometre route will be maintained daily with the 76-seat E175 aircraft. Delta faces no competition between the two cities. It marks the resumption of flights on the route after just over five years.
Flight DL3758 departs Seattle at 19:45 local time, arriving in Lewiston at 21:00. The return service, operating as flight DL3749 takes off from Lewiston at 07:00 local time, touching back down in Seattle at 08:28 local time. It should be noted the inaugural service operated with different flight numbers.
What they said
Getty Peters, Board Chairman of Lewiston Airport, said: "We are delighted to be able to offer nonstop service to Seattle again. The flights are timed perfectly for 'Day Trippers' whether for shopping, medical care or business. And there could not be a better schedule for connections in both directions. Communities of all sizes seek access to air service as a driver for attracting investment, spurring employment, and providing mobility for citizens. Together with our existing flights, we feel the new service will provide generational benefits. We are thankful and honoured to have a high-quality network airline such as Delta Air Lines for a vote of confidence in our community."
Lewiston Airport a hub for general aviation
Lewiston has a population of just over 34,000 and is served by Lewiston–Nez Perce County Airport, which boasts two asphalt runways.
Approximately 80% of its focus is on general aviation with 115 aircraft based out of the airport. Hangars, as well as other facilities, are a mixture of built infrastructure and ground leases.
Apart from the new Delta service, Lewiston is also served by the carrier's daily flights to Salt Lake City, as well as United's daily operation to Denver. Lewiston has been without Seattle flights since August 2018, when Horizon Air pulled its service to Seattle and Boise.
No federal, state or local government funds have been used to subsidise the new Delta flights.