New Route of the Day – Americas (9 September 2022): Breeze between Huntsville and Las Vegas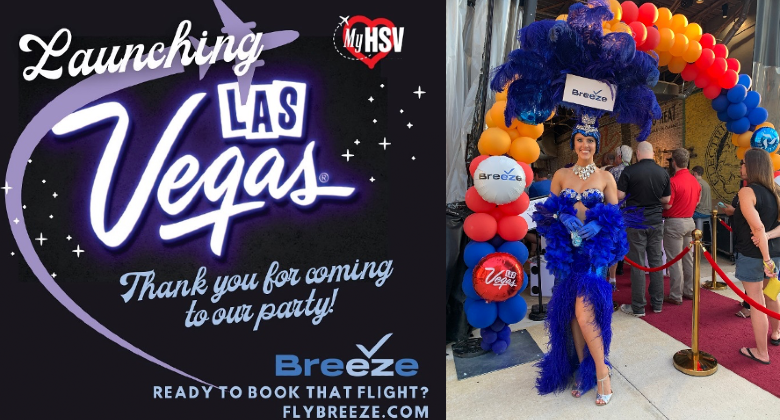 David Neeleman's latest airline creation Breeze recently added several new routes to Las Vegas including from Huntsville in Alabama on 9 September. The 2-weekly service, flown on Mondays and Fridays will use the airline's A220-300s. The 2,575-kilometre route is not flown by any other airline. On the same day Breeze also began service between Norfolk in Virginia and Las Vegas. That brought the number of non-stop routes operated by Breeze to Las Vegas to eight. Two more routes are starting in October and another one in November. Breeze first began serving Las Vegas in June from Richmond. The airline's routes to Las Vegas (with launch dates) are:
Richmond: 9 June
Syracuse: 10 June
Fort Myers: 11 June
Hartford: 7 September (competing with Frontier 7-weekly, JetBlue served the route until the end of April 2022)
Jacksonville: 8 September
White Plains/Westchester: 8 September (ends 2 October)
Huntsville/Decatur: 9 September
Norfolk: 9 September
Provo: 5 October (competing with Allegiant 4-weekly)
Akron/Canton: 6 October
Charleston CHS: 3 November
All routes are flown 2-weekly with A220-300s, with the exception of the relatively short Provo route which will operate 4-weekly with E190s. The route to White Plains/Westchester ends 2 October after just eight return flights. On the airline's website it lists Tampa as another destination to/from Las Vegas, but these are one-stop, same plane connections via either Richmond or Huntsville.
Huntsville connected to multiple hubs
Huntsville in northern Alabama has a population of just over 200,000 and is nicknamed 'Rocket City'. This is because it is home to NASA's Marshall Space Flight Center as well as the US Army Aviation and Missile Command. Huntsville International Airport welcomed a record 1.45 million passengers in 2019, up almost 21% versus 2018. Between 2010 and 2018 the airport handled between 1.04 million and 1.26 million passengers each year. The airport is served by all three global US carriers with services to several hubs (weekly frequency in brackets):
American: Charlotte (21), Chicago ORD (7), Dallas/Fort Worth (32), Washington DCA (25)
Delta: Atlanta (41), Detroit (6)
United: Chicago ORD (7), Denver (12), Houston IAH (21), Washington IAD (7)
In addition, American serves Miami in winter, Silver Airways serves Orlando 4-weekly with ATR 72s and Frontier serves Denver 2-weekly, though that service is ending shortly. Finally, Breeze began serving Charleston, New Orleans and Tampa from Huntsville in July 2021. While the Tampa route continues to operate the New Orleans service ended in early September 2021 after just 20 return flights and the Charleston route was suspended at the end of May 2022.
In April, May, June and July Huntsville welcomed between 100,000 and 115,000 passengers each month, with May the busiest month.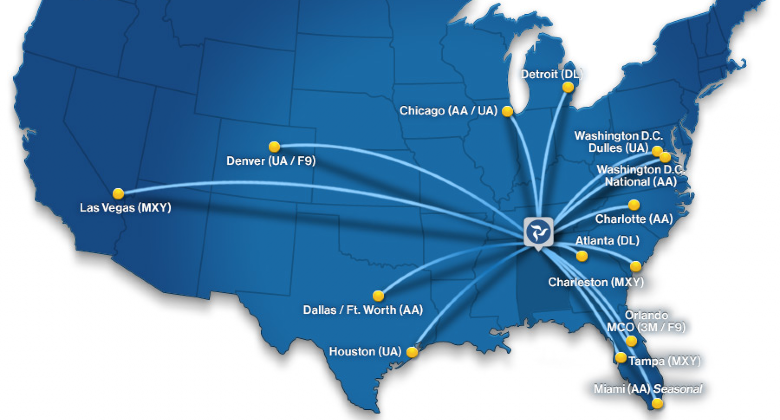 Air Service One looks forward to Routes World, October 16th – 18th 2022, Las Vegas.  See you there!