New Route of the Day – Europe (2 July 2021): Iberia between Madrid and The Maldives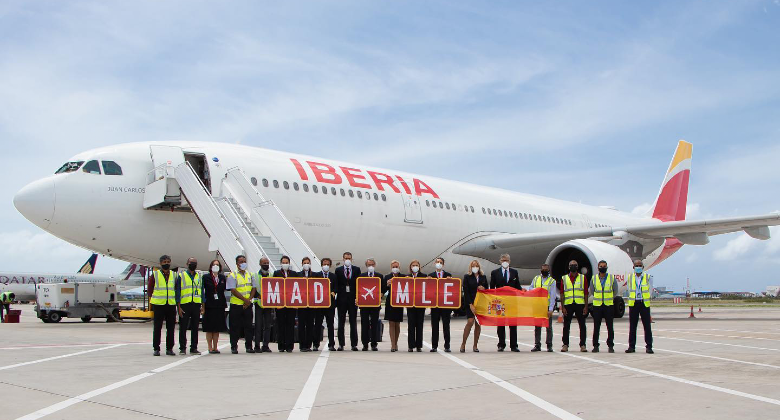 Iberia selected Friday 2 July as the launch day for its new long-haul service from Madrid to Malé in the Maldives. The 8,620-kilometre route will be served 3-weekly, with flights departing the Spanish capital on Mondays, Wednesdays and Fridays. The inaugural service (flight IB 6791 operated by the airline's Airbus A330-300 registration EC-LYF) departed Madrid at 21:46 local time, arriving at Velana International Airport in the Maldives nine minutes ahead of schedule, at 11:16 local time the following day. According to Cirium Data and Analytics schedule information, Iberia becomes the sixth European carrier to offer non-stop service to the Maldives from Europe in July. The others are Aeroflot (from Moscow SVO), Azur Air (from Moscow VKO), Condor (from Frankfurt), Lufthansa (also from Frankfurt) and Turkish Airlines (from Istanbul IST). British Airways is planning to resume its service from London LHR in August.
Iberia adds new long-haul destinations in South America
Compared with August 2019, apart from Malé, Iberia has added two more non-stop, long-haul destinations not recently served by the carrier from Madrid; Cali in Colombia (a 2-weekly service which launched properly on 2 July after some limited Christmas/New Year flights) and Guayaquil in Ecuador, which launched pre-pandemic in December 2019.