New Route of the Day – Europe (28 June 2021): easyJet between Paris CDG and Toulon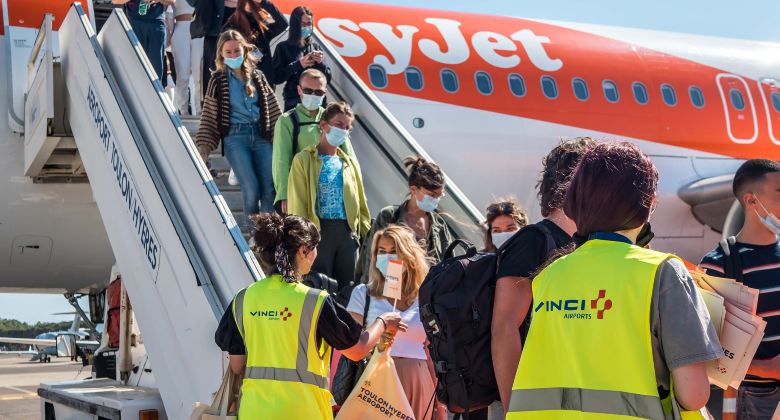 Fresh from launching its first ever flights to Burgas in Bulgaria the previous day, easyJet operated its first ever service to Toulon in the south of France on Monday 28 June. The flight (U2 3727 operated by an A320 registered OE-IVN) arrived from Paris CDG at 16:52 local time, eight minutes ahead of schedule. The 710-kilometre route is set to operate 4-weekly (Mondays, Wednesdays, Fridays and Sundays) until 5 September, according to the airline's online booking tool, and faces no direct competition. However, Transavia operates between 2- and 4-daily flights between Paris ORY and Toulon for the rest of the summer.
Now serves 19 destinations in France this summer
With the addition of Toulon, easyJet now serves 19 airports in France this summer. Its busiest French base is at Nice, with over 250 weekly departures scheduled for late July. However, the airline operates from both Paris CDG and Orly, which, combined, are expected to see over 380 weekly departures this summer.
Compared with July 2019, the French airports that have seen the biggest increase in weekly easyJet flight are all in Corsica; Figari (+16), Ajaccio (+9) and Calvi (+6). This is thanks to an increase in domestic routes serving these airports as well as an increase in weekly frequency on some routes.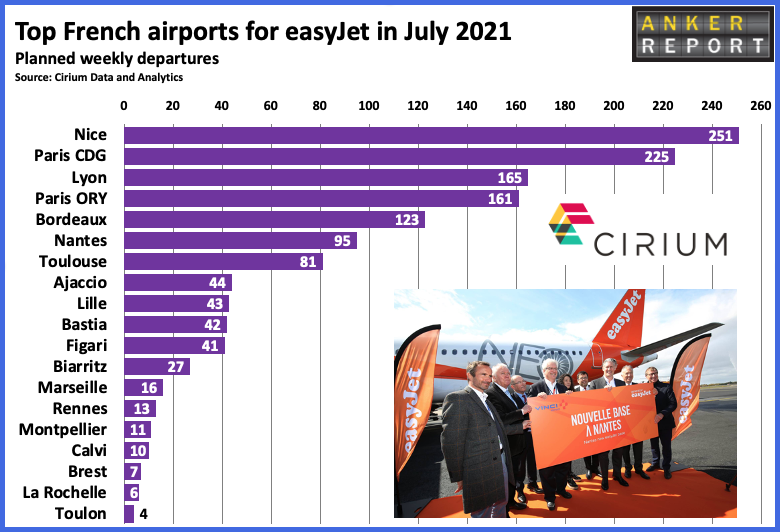 Toulon traffic was stable at between 500,000 and 600,000 passengers
In 2019, Toulon-Hyères Airport handled just over 500,000 passengers in 2019, with traffic dominated by the route to Paris ORY. Apart from easyJet launching service from Paris CDG, the UK-headquartered carrier plans to add service from London LGW starting in early August, travel restrictions permitting.