New Route of the Day (25 June 2021): Lufthansa between Frankfurt and Cork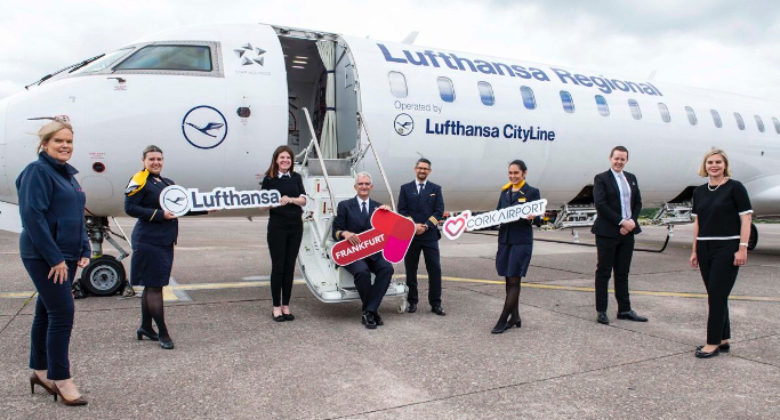 On Friday 25 June, Lufthansa launched service between its main hub at Frankfurt and Cork in Ireland. The 1,210-kilometre route will operate weekly (on Fridays) until mid-July, when an additional Monday service is set to be added. Currently the service is set to operate until 10 September with CRJ 900s operated by Lufthansa CityLine. While this adds another European hub to Cork's network, with just 2-weekly flights the offering is significantly lower than Aer Lingus' 4-daily service to London LHR, KLM's daily service to Amsterdam and even Air France's 5-weekly service to Paris CDG. According to Cirium Data and Analytics schedule data, Cork has been connected to three other German airports in recent years. Aer Lingus served Berlin SXF (between July 2006 and March 2010), Düsseldorf (between May 2016 and October 2018) and Munich (between May 2005 and March 2020).
Cork traffic down 95% this year
Irish airport traffic has been hit particularly hard by the government's travel restrictions. In the first five months of 2021, Cork has welcomed just under 22,000 passengers, down 95% compared with the same period in 2020. Pre-pandemic, Cork was Ireland's second busiest airport, handling 2.59 million passengers in 2019. Dublin was the busiest Irish airport with 32.91 million passengers. This summer should see Aer Lingus, Lufthansa and Ryanair all connecting Dublin with Frankfurt.