New Routes of the Day (10 June 2022): Croatia Airlines several new routes from Split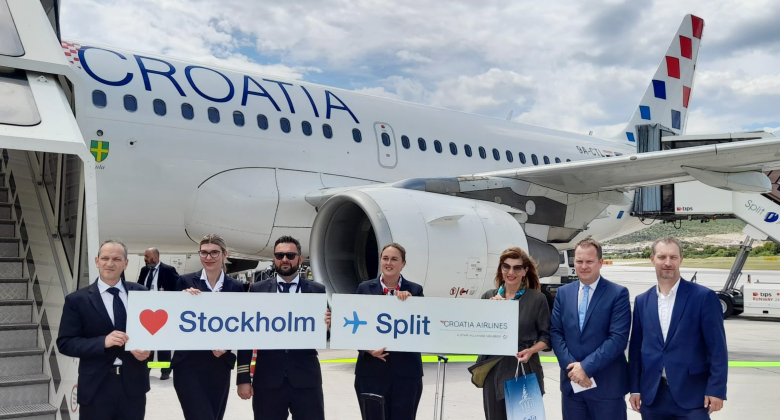 Croatia Airlines
, an airline not normally noted for much route development activity, has been growing its scheduled services from
Split
. During the second week of June it has added services to:
Bucharest (10 June, 2-weekly)
Stockholm ARN (10 June, 2-weekly)
Dublin (12 June, 3-weekly)
Milan MXP (12 June, 2-weekly)
Amsterdam (14 June, weekly)
This brings to 21 the number of destinations served by Croatia Airlines from Split this summer, according to Cirium schedule data. This August, the airport is set to welcome over 500 weekly flights, 9% more than in August 2019. Croatia Airlines accounts for around 17% of these, making it the airport's second busiest airline. Maybe surprisingly, Split's busiest airline this summer is easyJet. The Luton-based carrier is offering 107 weekly flights across 14 airports (five in the UK, three in France, two each in Italy and Switzerland, and one each in Germany and the Netherlands).
Extreme seasonality in Split
In 2019, Split welcomed between 30,000 and 50,000 monthly passengers during the off-peak winter months. However, in July of that year it welcomed over 720,000 passengers, making it the country's busiest airport. In total the airport handled 3.3 million passengers in 2019, compared to 3.44 million at Zagreb, the country's capital. This coincided with the opening of a photogenic new terminal which will allow the airport to grow to at least five million annual passengers.
Social media presence needs improving
Incidentally, some enterprising Croatian company might like to have a word with Split Airport about improving its social media presence. The airport appears to be one of the few in Europe without an official Facebook page (or Twitter or Instagram account) and its website looks distinctly dated. For such a significant airport in Europe this is a missed opportunity.