New Routes of the Day (14 April 2023): Eastern Airways between East Midlands, Southampton and Paris ORY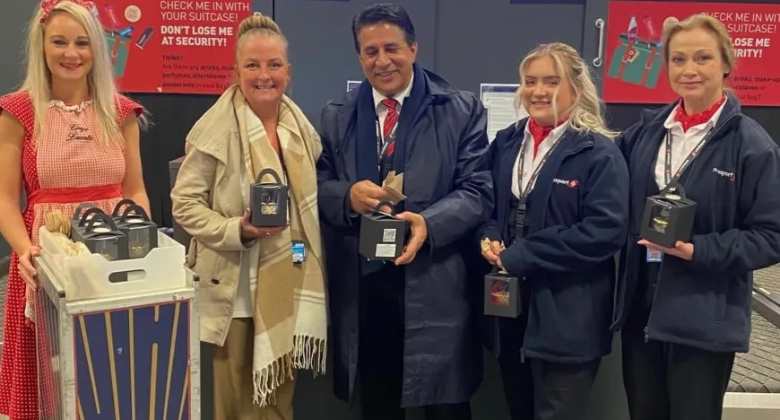 Eastern Airways on Friday 14 April introduced a pair of new routes from East Midlands and Southampton to ParisORY. Both the 250-kilometre service from East Midlands and the 365-kilometre route from Southampton are being maintained daily with the ATR72 turboprop. The regional carrier faces no competition on either service.
Eastern Airways is interlining on the two routes with Air France and is finalising a codeshare partnership with the French airline. The new additions will complement the UK carrier's new daily flights between Cardiff and Paris ORY commencing on 21 April.
What they said
Roger Hage, Commercial Director at Eastern Airways, said: "We are delighted to be entering into this cooperation with Air France and opening up connectivity to Europe's second biggest city for both business and leisure travellers and restoring direct access year-round to France."
Christopher Tibbett, Group Head of Airline Relations and Marketing for Southampton Airport. added: "This is a fantastic route for Air France and Eastern Airways, offering a great addition to our summer scheduled at Southampton in 2023, building on partner airline KLM's daily flights to Amsterdam."
Steve Griffiths, Managing Director at East Midlands Airport, noted: "This is a very significant development for East Midlands Airport and the region we serve. This partnership with Eastern Airways and Air France opens up the world to our passengers, brining global destinations such as Africa, the Caribbean and South America within one stop of East Midlands Airport. Ongoing connectivity via a major European hub has been a strategic aim of this airport for some time and I'm thrilled this opportunity has arisen."
Eastern Airways opens base at East Midlands
The launch of its Paris ORY flights has resulted in Eastern Airways becoming a base carrier at East Midlands, adding around 25 cabin crew and engineering roles at the airport. The airline has stationed an ATR72 at East Midlands, which will operate its existing Newquay flights, launched on 31 March, in addition to the new Orly service. The airline has said it will use the turboprop to further grow its network of destinations from its new East Midlands hub in the future.
Eastern Airways is an independent UK regional airline operating scheduled, charter and specialist flights in the UK and Europe since 1997, based at Humberside Airport. According to planespotters.net, the airline's fleet currently comprises of nine 29-seat BAe J41s, four 72-seat ATR72-600s and a single 106-seat Embraer E190 (registration G-CLSN).