New Routes of the Day (21 August 2021): Flyr between Oslo and Alicante/Malaga/Nice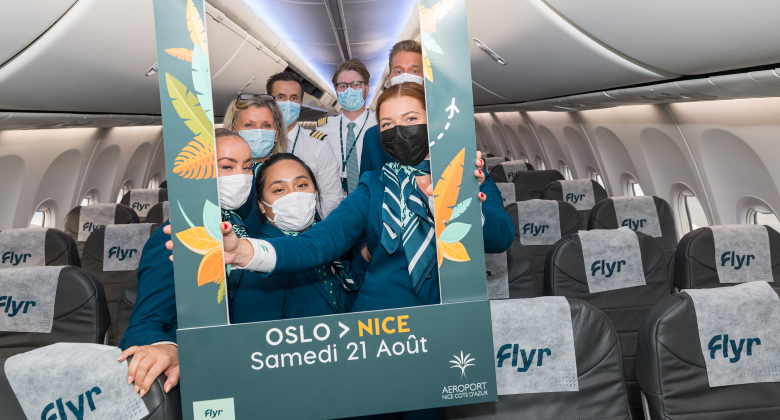 Flyr, the recently launched Norwegian carrier, launched its first international routes from Oslo on Saturday 21 August. Service was launched to Alicante (Saturdays), Malaga (Saturdays and Sundays) and Nice (Saturdays and Sundays). All three routes are currently served by both Norwegian and SAS with significantly higher frequencies. Although the Nice and Malaga routes were launched using the airline's two 737-800s (LN-FGA and LN-FGB), the Alicante service was started using a wet-leased airBaltic A220-300 (registration YL-CSH). This aircraft also operated the second service to Malaga on 22 August and is being used during the week to operate some of the airline's domestic routes as well.
Flyr has now launched all of the routes it currently has on sale. This comprises five domestic routes from Oslo (to Bergen, Bodø, Harstad/Narvik, Tromsø and Trondheim) as well as the three new international routes to Alicante, Malaga and Nice. In its recently published Q2 report, the airline revealed that it carried 370 passengers on its first day of operation (30 June) at a load factor of 48.5%. That was on just two return flights between Oslo and Tromsø which were the only flights operated on that day. It will be much more interesting to see the airline's Q3 figures.