New Routes of the Day 2 – Americas (26 March 2023): Volaris between San Salvador and the US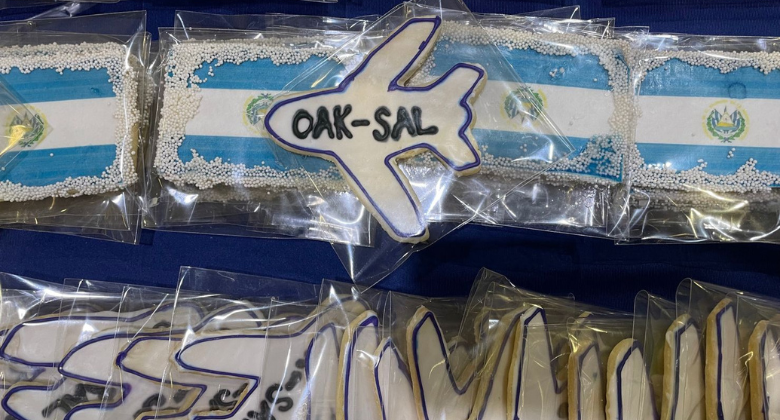 Volaris El Salvador (IATA code N3), a subsidiary of Mexican LCC Volaris, has expanded its US network from San Salvador with the addition of two new routes, which both launched on Sunday 26 March. On that day the LCC began 4-weekly service to both Oakland in California and Houston IAH in Texas. Both routes will be served using the airline's 186-seat A320neos on Mondays, Wednesdays, Fridays and Sundays.
The 4,240-kilometre Oakland route faces no competition, while the shorter, 1,940-kilometre route to Houston is already served by United (2-daily), Avianca (daily) and Spirit (daily). The carrier also serves Washington IAD daily (launched on 3 June 2022) and Los Angeles daily (launched on 6 June 2022).
What they said
Bryant L. Francis, Director of Aviation for the Port of Oakland, operator of Oakland International Airport, said: "The new flight will fortify the important family connections, deep roots and many business ties that exist between the San Francisco Bay Area and El Salvador. We know that most Salvadorans in our region live and do business closer to OAK and in this time when simplicity and convenience are priorities for all travelers, the new flight perfectly aligns demand with traveler preference to use their 'home airport' whenever possible."
Peter Gamez, President & CEO of Visit Oakland, added: "The new flights between San Salvador and Oakland International Airport create a unique opportunity for Salvadorans and others in their region to visit Oakland and discover its many attractions, hotels, vibrant culture and award-winning culinary scene. Visitors will appreciate what more and more people are learning; that Oakland offers something for everyone to enjoy and that The Town is a great place to start and end a San Francisco Bay Area itinerary."