New Routes of the Day (2 May 2023): Azerbaijan Airlines' new routes from Baku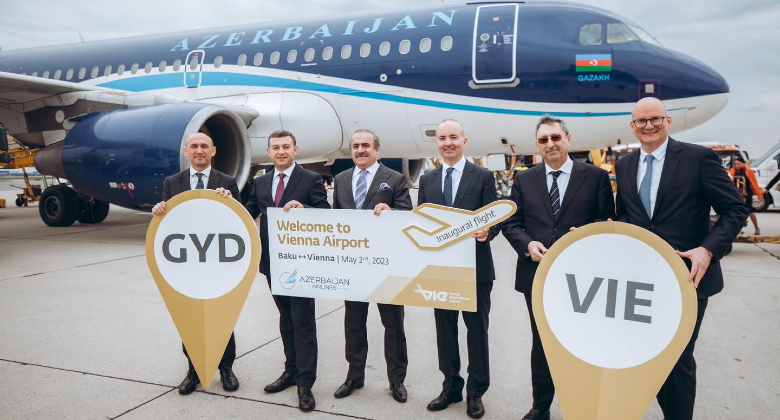 Azerbaijan Airlines has expanded its presence in Europe by introducing a pair of new routes from its hub in Baku to Vienna and Barcelona on Tuesday 2 May. Both the 2,780-kilometre service to Vienna and the 3,990-kilometre route to Barcelona will be maintained 2-weekly with the A319 aircraft. Flights between the Azeri and Austrian capitals will run on Tuesdays and Fridays, while services to Spain's second largest city will be maintained on Tuesdays and Sundays. Azerbaijan Airlines faces no competition on either route.
Vienna represents a completely new market for Azerbaijan Airlines, while it last served Barcelona for a two-year period between 2015 and 2017.
What they said
Julian Jager, joint CEO and COO of Vienna Airport, said: "Welcome Azerbaijan Airlines! I am pleased to be able to greet a new airline offering a new direct flight connection to our airport. Azerbaijan's flag carrier now connects two pulsating capitals, namely Vienna and Baku. As an economic centre and the largest city on the Caspian Sea, Baku is an interesting destination for business and holiday trips. The new flight connection is now also available just on time before the summer season begins for tourists from Azerbaijan so that they can enjoy a city trip to Vienna".
Rovshan Sadigbayli, Ambassador of the Republic of Azerbaijan to Austria, added: "Relations between Azerbaijan and Austria have been continuously developing over the past 30 years on the firm foundation of mutual understanding and friendship. Launching of direct flights between the two countries will be not only an important milestone in bilateral relations between Azerbaijan and Austria in its own right, but will definitely contribute to air mobility and connectivity and will open up new opportunities for enhancing and deepening our cooperation."
Turkey is Azerbaijan Airlines' number one market
Azerbaijan Airlines has been expanding its operations throughout Europe, however, Turkey, unsurprisingly, remains its biggest market. The two are the only predominantly Turkic countries located west of the Caspian Sea and share significant cultural ties. The airline operates year-round flights from Baku to both Istanbul IST and Ankara, as well as seasonal operations to Antalya, Bodrum, Dalaman and Izmir. Russia is Azerbaijan Airlines' second largest market, however, operations have been reduced since the start of the war in Ukraine.
The Central Asian carrier has also been expanding its fleet, recently ordering eight 787-8 aircraft. Furthermore, it has confirmed an order for six A320neos and six A321neos. The aircraft will complement the airline's existing fleet of A320s, A340s, 757s, 787s and 777s.