New Routes of the Day (21 October 2022): SalamAir between Oman and Prague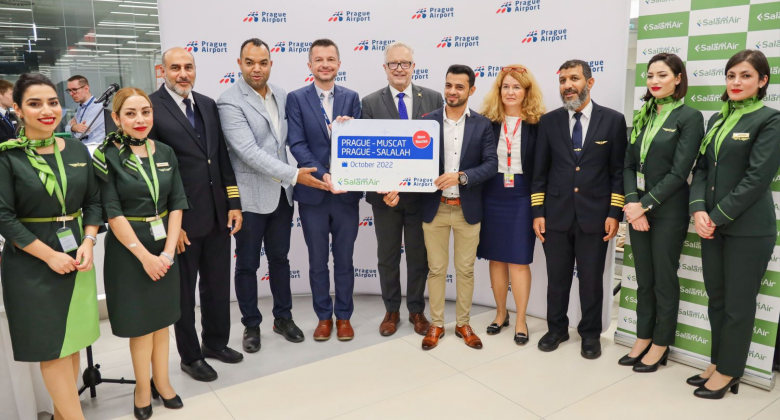 SalamAir (IATA code OV), the low-cost carrier based in Oman, has launched its first flights to the EU. On 21 October it began serving Prague in the Czech Republic with one of its A321neos. There will be weekly flights from both Muscat (on Wednesdays) and Salalah (on Fridays). The 4,800-kilometre Prague route is not served by any other carrier. However, Czech carrier SmartWings also offers weekly service on the 5,105-kilometre Salalah service.
What they said
Jaroslav Filip, Business Director, Prague Airport, said. "The connection from the Czech Republic to Salalah in Oman certainly has strong tourist potential. Moreover, in the case of the direct Muscat route, we can see additional business potential and the possibility of transfers to flights to more remote destinations in the Middle East and Asia. We have estimated that SalamAir could transport up to nine thousand passengers in one direction between Oman and the Czech Republic during the winter operational season. Until now, destinations in Oman have been served from Prague mainly by seasonal charter flights."
Captain Mohamed Ahmed, CEO, SalamAir, noted: "We consider the start of operations of flights from Prague to Muscat and Salalah flights by our airline an important milestone. The new connection creates an excellent opportunity for the citizens of the Czech Republic to explore Oman and visit incredible destinations. Oman's capital Muscat is a city of extraordinary beauty, an oasis of history and culture surrounded by sea, mountains, and desert. Muscat is a vital hub for commerce, economic and trade activities, and is considered the economic and administrative centre of Oman. We look forward to welcoming tourists from Prague to picturesque Salalah. SalamAir is committed to opening every possible door to different markets, enabling travel, trade, and business, while creating demand for new travellers looking to explore and experience unforgettable holidays,"
SalamAir has 10 Airbus aircraft
SalamAir began operations in 2017 and currently has a fleet of 10 passenger aircraft; six A320neos and four larger A321neos. According to Cirium data for October, SalamAir now flies from Oman to 18 countries with India, Saudi Arabia and Bangladesh being the leading country markets for flights. In terms of European markets, SalamAir has served Sarajevo in Bosnia & Herzegovina, as well as offering service to Istanbul SAW and Trabzon in Turkey.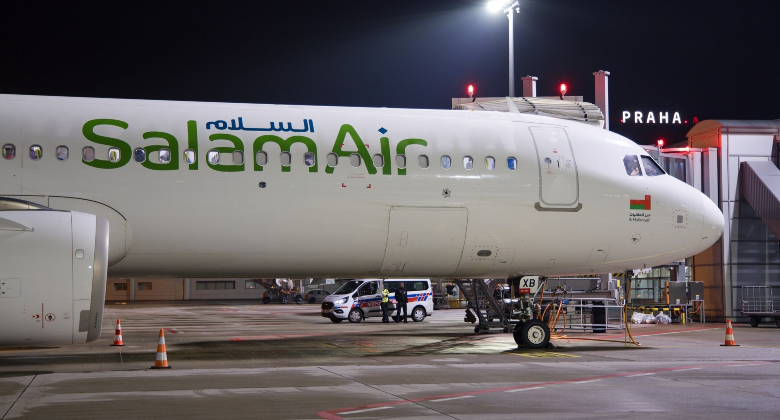 Seven Middle East destinations served this winter
Looking at Cirium schedule data for November, the addition of Muscat means that Prague now has non-stop service to seven destinations in the Middle East (weekly frequencies in November in brackets):
Amman: Ryanair (2)
Doha: Qatar Airways (4)
Dubai: Emirates (7), flydubai (5), SmartWings (7)
Muscat: SalamAir (1)
Ras Al Khaimah: SmartWings (1)
Salalah: SalamAir (1), SmartWings (1)
Tel Aviv: Blue Bird Airways (3), El Al (8), Israir (2), SmartWings (7)
Significantly absent from this list are Abu Dhabi and any airports in Saudi Arabia.