New Routes of the Day (27 October 2022): Sky Express between Athens and Milan MXP / Munich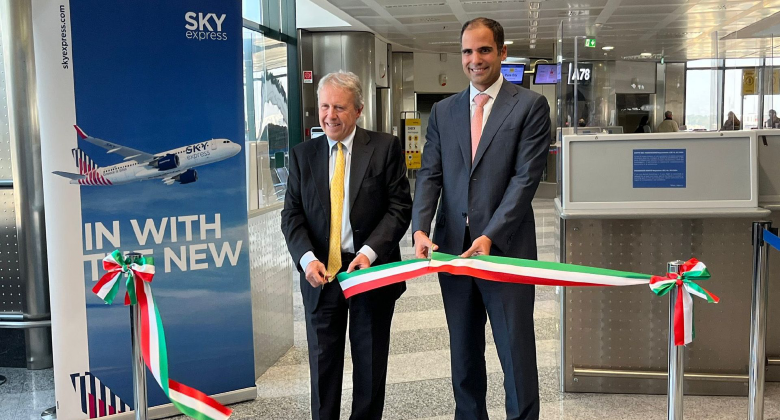 Greece's Sky Express (IATA code GQ) has added two new international routes from Athens in the week before the start of the W22/23 season. On Wednesday 26 October the carrier began 5-weekly service on the 1,520-kilometre route to Milan MXP. These two airports are already connected this November by three other carriers according to Cirium schedule data:
Aegean Airlines: 12-weekly
easyJet: 6-weekly
Wizz Air: 3-weekly (launched in July 2020)
In addition, Ryanair flies daily between Athens and Milan BGY. As a result, there will now be 33 weekly flights between the Greek capital and Milan.
Becomes third carrier to connect Athens with Munich
A day later, on Thursday 27 October, Sky Express began 5-weekly service between Athens and Munich. This route is already served by two other carriers in November:
Lufthansa: 15-weekly with a variety of A320-series aircraft
Aegean Airlines: 10-weekly with a variety of A320-series aircraft
Ryanair connected Athens and Memmingen in southern Germany during the summer period from 2018 to 2021 but did not operate the route this summer. Both of Sky Express's new routes will be flown using the airline's A320s, of which it currently has nine. These have all joined the fleet in the last two years.
Apart from Milan MXP and Munich, Sky Express also uses its A320s to connect Athens with the following international destinations in November; Brussels BRU, Larnaca, London LHR, Paris CDG and Rome FCO. These routes are all operated daily, with Larnaca enjoying 3-daily service.