New Routes of the Day (29 July 2021): Breeze between Rhode Island and Norfolk & Pittsburgh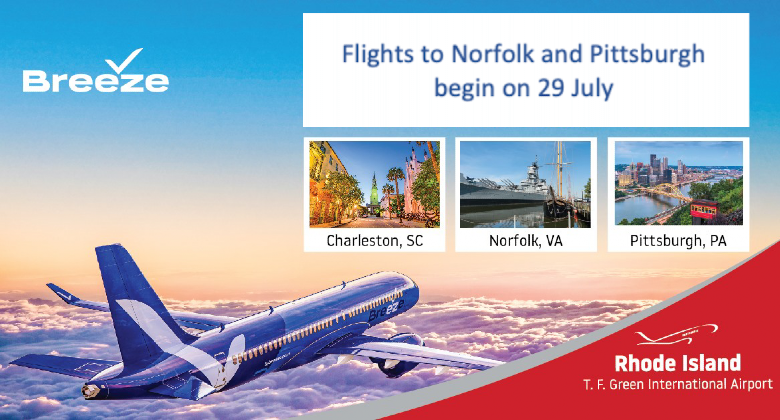 US newcomer Breeze launched two routes from Rhode Island TF Green International Airport on Thursday 29 July. The new destinations are Norfolk in Virginia and Pittsburgh in Pennsylvania. Both routes will be served 4-weekly, on Mondays, Thursdays, Fridays and Sundays. Neither the 680-kilometre route to Norfolk, nor the 750-kilometre route to Pittsburgh faces any direct competition. Breeze's first service from Rhode Island took place a week earlier on 22 July to Charleston in South Carolina.
Now sixth busiest carrier at Rhode Island
Looking at schedule data for August, Breeze now ranks sixth for flights at Rhode Island with 12 weekly flights, well behind American (90), Southwest (72), Delta (45), United (38) and Frontier (19). In terms of seat capacity, Breeze ranks seventh as it is also beaten by JetBlue, which only has 11 weekly flights, but uses larger 162-seat A320s, whereas Breeze operates smaller E190s.