New Routes of the Day (30 June 2022): Transavia from Brussels to four destinations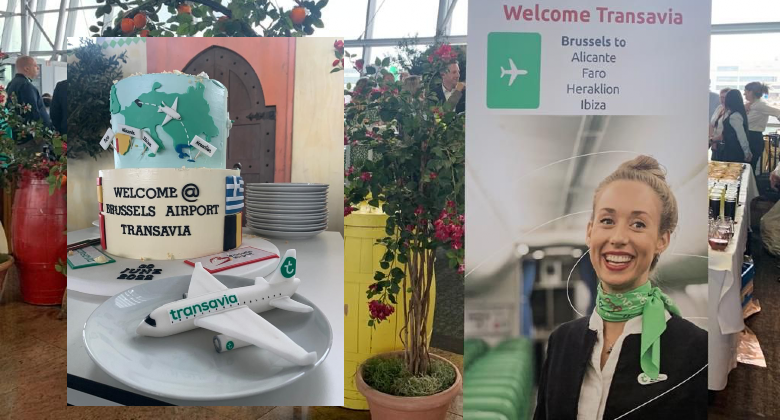 Transavia has launched several new routes from Brussels BRU. On 30 June, the Dutch carrier began flying from the Belgian capital to Alicante (6-weekly) and Faro (4-weekly) using its 737-800s. Ibiza (4-weekly) service began the following day, with Heraklion (2-weekly) starting on 2 July. That makes a total of 16 weekly departures, with two per day, except on Mondays and Sundays when there are three departures. All of the routes are already well served by other carriers according to Cirium data for July (weekly frequency in brackets):
Alicante: TUI fly Belgium (9), Brussels Airlines (8), Ryanair (7), Vueling (6)
Faro: Brussels Airlines (8), TUI fly Belgium (4)
Heraklion: Brussels Airlines (8), TUI fly Belgium (8), Sky Express (2)
Ibiza: TUI fly Belgium (5), Brussels Airlines (4)
Pre-pandemic, Transavia had announced plans to operate a number of routes from Brussels BRU in the summer of 2020. These were Agadir, Alicante, Corfu, Faro, Heraklion, Ibiza, Tel Aviv, Thessaloniki and Verona. Now it has launched four of these nine routes. Maybe the rest will start in 2023.
More routes to come this winter
Looking ahead, Transavia also plans to start service from Brussels to Tenerife TFS (3-weekly from 2 November) and Salzburg (2-weekly from 21 December). Innsbruck flights, which launched last December will also resume, every Thursday and Sunday, from 22 December until mid-April 2023.