New Routes of the Day – Americas (1 August 2023): Contour Airlines' new routes from Chicago ORD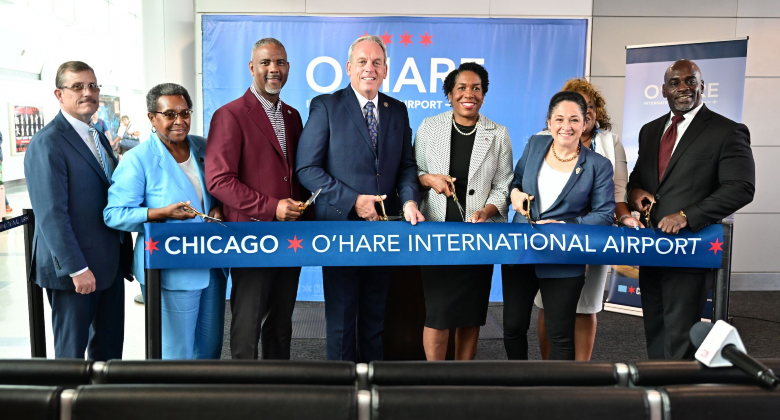 Contour Airlines (IATA code LF) chose Tuesday 1 August as the launch date for its three new routes from Chicago ORD.
Kirksville (12-weekly)
Marion (12-weekly)
Owensboro (12-weekly)
The regional carrier will operate its new network additions as part of the federal government's Essential Air Service (EAS) program. All three destinations are under 500-kilometres from Chicago ORD and will be maintained by the airline's fleet of ERJ135, ERJ140 and ERJ145 aircraft. Contour Airlines faces no competition and now operates Kirksville's, Marion's and Owensboro's only scheduled air service. It replaces Cape Air, which previously maintained flights from the three regional cities, although none of them to Chicago ORD. Cape Air terminated its EAS contract with the three local councils a year before their expiry.
What they said
Jamie L. Rhee, Commissioner at the Chicago Department of Aviation, said: "On behalf of Mayor Brandon Johnson and the people of Chicago, we are thrilled to welcome Contour Airlines to the world's best-connected hub: O'Hare International Airport. This new, frequent service will provide fast connections to points across the globe for tens of thousands of residents in Southern Illinois, Northern Missouri and Western Kentucky."
Matt Chaifetz, Contour Airlines CEO, added: "We are so pleased to add Chicago to the Contour network and to introduce fast and reliable regional jet service to our new EAS communities. Together with our interline partner, American Airlines, these new flights make travel easy and affordable by providing seamless connectivity to destinations around the world".
Chicago ORD now has 18 EAS routes
EAS is a US government program enacted to guarantee that small communities in the United States, which had been served by certificated airlines prior to deregulation in 1978, maintained commercial service. Its aim is to maintain a minimal level of scheduled air service to these communities that otherwise would not be profitable. The federal government provides subsidies for the routes. By May of this year, the total subsidies amounted to 394.2 million US dollars annually.
EAS is a key component of the extensive flight network offered at Chicago ORD. Contour Airlines' new services increase the number of cities served by EAS from O'Hare to 18. The carrier maintains an interline agreement with American Airlines which boasts a hub at Chicago ORD, enabling passengers significant opportunities for onward travel.
Contour Airlines grows regional network
Contour Airlines was founded in 2016 as the regional airline brand of Contour Aviation, one of the largest Part 135 operators in the country as measured by hours flown. The carrier provides critical air service to 28 cities across the country, including 20 Essential Air Service communities, using a growing fleet of Embraer regional jets. Based in Smyrna in Tennessee, Contour Aviation also offers private jet charter, aircraft management services, and retail aircraft maintenance.