New Routes of the Day – Americas (1 February 2023): Avelo's new routes from Wilmington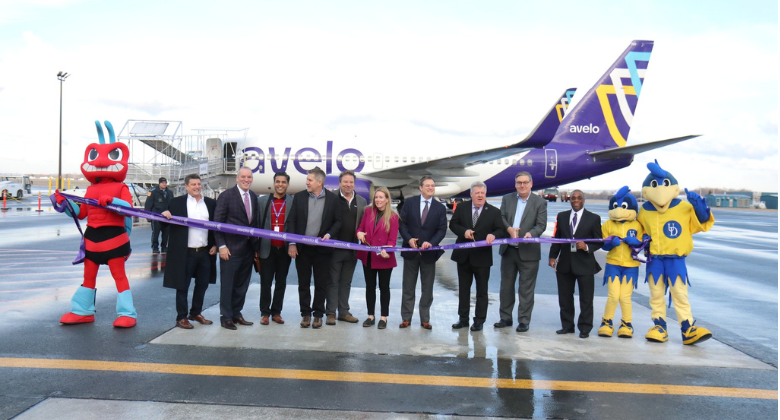 Avelo has opened a base in Wilmington (IATA code ILG) in the state of Delaware with the introduction of several routes to Florida during the first week of February. Five new destinations have been added by the ULCC.
1 February: Orlando MCO, 3-weekly on Mondays, Fridays and Saturdays
2 February: Tampa, 2-weekly on Thursdays and Sundays
2 February: Fort Lauderdale, 2-weekly on Thursdays and Sundays
3 February: Fort Myers, 2-weekly on Mondays and Fridays
4 February: West Palm Beach, 2-weekly on Wednesdays and Saturdays
What they said
Andrew Levy, Chairman & CEO, Avelo Airlines, said: "Last October, we announced our plans to bring convenient, affordable and reliable air service to the Delaware Valley region. The strong booking trends we are seeing across all five Florida routes make it abundantly clear that people throughout this four-state region are excited about the faster and easier way Avelo will get them to the Sunshine State. We're equally excited about the Wilmington-based team we are building, as well as the opportunity to support ILG's neighbouring communities and contribute to Delaware's economic growth."
Thomas J. Cook, Delaware River and Bay Authority Executive Director, said: "We're excited that Avelo Airlines has chosen to bring its low-fare, quality service to the residents and visitors to the Delaware Valley region. We believe Avelo's decision to schedule daily flights here illustrates our airport's appeal to the low-cost airline community. If you're looking to avoid the hassles of a big city airport, Wilmington Airport is for you."
Delaware's only operator
Delaware was the only US state without any commercial flights until Avelo inaugurated its new routes from Wilmington. Previously, Frontier maintained services to the city, but flights were discontinued in June 2022. None of the major US legacy carriers or their regional affiliates have served the city since 2007. As a result, Avelo faces no direct competition on its five routes. All will be operated using the airline's 147-seat B737-700s. Wilmington becomes Avelo's fourth base.
Located on the US east coast, and sharing a state border with Maryland, New Jersey and Pennsylvania, Delaware is the second smallest US state, bigger only than Rhode Island. While Wilmington is the largest city in the state (population just over 70,000), the state capital is Dover in the south of the state.