New Routes of the Day – Americas (1 March 2023): Breeze's new routes from Orlando MCO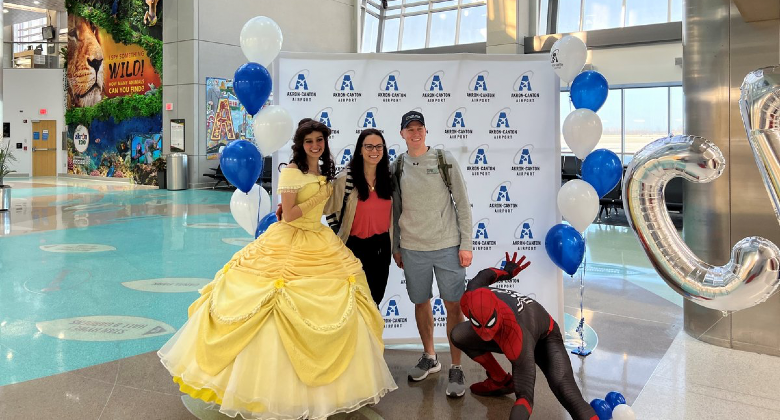 Breeze (IATA code MX) has expanded its operations out of Orlando MCO with the introduction of several routes during the first week of March. Four new destinations have been added by the ULCC, all of which are operated by the E195.
1 March: Akron-Canton, 2-weekly on Wednesdays and Saturdays
1 March: Tulsa, 2-weekly on Wednesdays and Saturdays
2 February: Huntsville, 2-weekly on Thursdays and Sundays
3 February: Fayetteville, 2-weekly on Mondays and Fridays
What they said
Kevin Thibault, Chief Executive Officer of the Greater Orlando Aviation Authority, said: "One of our most important goals is increasing access to the most visited region in the nation, and offering our residents a multitude of travel options. We are pleased to welcome Breeze which expands opportunities for business and leisure travelers to connect to the many assets Central Florida offers."
Breeze builds Orlando presence
The four new routes launched by Breeze from Orlando MCO complement its existing service from the Florida airport to Charleston in South Carolina and Orange County in California. In support of its strategy of providing flights to underserved markets, the ULCC faces no direct competition on three of its four new routes. Breeze will have to contend with Silver Airways on the 860-kilometre service to Huntsville. Silver Airways, which boasts a hub at Orlando MCO, maintains 5-weekly flights on the route with an ATR 72 turboprop.
A seventh route to Orlando is set to be launched by Breeze in mid-July from Providence, Rhode Island. This will operate 5-weekly using the airline's A220-300s. By July, the Akron-Canton route is planned to have increased to 4-weekly flights. With a total of 28 weekly flights, Breeze will rank as Orlando MCO's joint 13th biggest airlines in July in terms of weekly flights (around 0.8% of the total), level with Aeromexico and Virgin Atlantic.