New Routes of the Day – Americas (10 April 2023): Delta between New York JFK and Geneva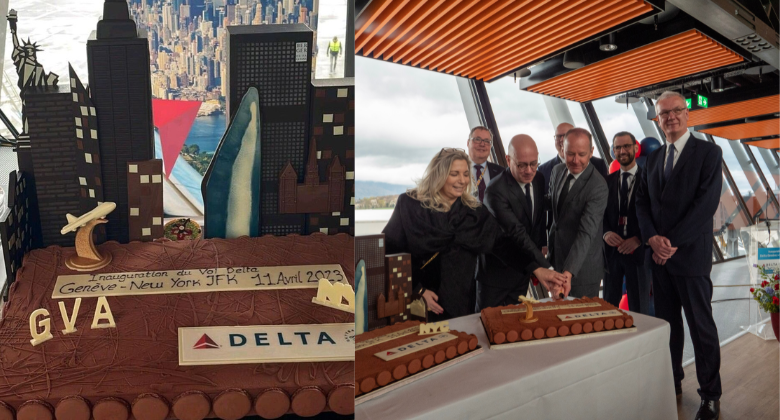 Delta added a new seasonal transatlantic service to its network on Monday 10 April by introducing flights between New York JFK and Geneva. It marks the SkyTeam member's resumption of the 6,220-kilometre route after three decades, as it last operated between the two airports in 1993. This time around, flights will be maintained daily with the 238-seat 767-400 aircraft, competing directly against SWISS' daily rotation with the 236-seat A330-300 jet.
Flight DL100 departs New York JFK at 20:45 local time, arriving in Geneva at 10:45 local time the following morning. The inbound flight, DL99, takes off from Geneva at 12:50 local time, touching down at JFK at 15:45 local time.
What they said
Andre Schneider, CEO of Geneva Airport, said: "This link is proof of the attractiveness of Geneva Airport for intercontinental flights. We welcome the arrival of this new player, which offers quality service in a very dynamic market."
Geneva with five transatlantic routes
The new Delta service from New York JFK becomes Geneva's fifth transatlantic route. In addition to SWISS, United maintains operations to New York EWR and Washington IAD. Furthermore, Air Canada operates flights from Montreal to the Swiss city. All four transatlantic routes were restored last year following a hiatus during the pandemic.
Delta will be the only seasonal operator between Geneva and North America. Overall, the SkyTeam carrier will have just over 6,600 seats per week between the United States and Switzerland, with its other route to the country being between New York JFK and Zurich.