New Routes of the Day – Americas (15 February 2023): Allegiant between Nashville and Akron-Canton, Provo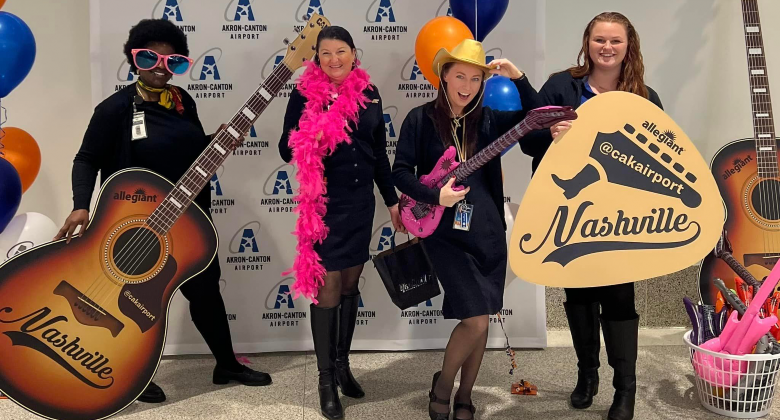 Allegiant has started two new routes from Nashville. On 15 February the carrier began connecting the airport in Tennessee with a 3-weekly service to Akron-Canton in Ohio and a 2-weekly service to Provo in Utah. The ULCC flies the 700-kilometre route to Akron-Canton each Monday, Wednesday and Friday with the A320 aircraft where it competes directly against Breeze's 2-weekly service. On the other hand, it faces no direct competition on the 2,230-kilometre Provo route each Wednesday and Saturday where it deploys its A319 aircraft.
What they said
Drew Wells, Senior Vice President of Revenue and Planning at Allegiant, said: "Demand for travel to popular destinations like Nashville is at an all-time high, and we are thrilled to offer these new routes to give leisure travellers even more options when they fly."
Allegiant and Breeze battle for Akron-Canton and Provo dominance
Allegiant has been expanding out of Akron-Canton since restoring flights there last year. It now serves seven destinations from the airport, competing against rival Breeze, which boasts operations to six year-round and two seasonal destinations. Out of the eight routes, two are to launch in the coming months.
Akron is strongly associated with the rubber industry, especially the Firestone and Goodyear tyre companies, and was once known as 'Rubber Capital of the World'. Goodyear built airships in the city which have been used for many years for promotional purposes, primarily at sports events. Akron-Canton Airport lies some 15 kilometres south-east of Akron next to I-77 which links Akron with the smaller city of Canton
Similarly in Provo, Allegiant and Breeze are the main carriers. Allegiant maintains operations from the city to 11 year-round and one seasonal destination. In contrast, Breeze operates flights from Provo to four other cities. The two are the only commercial operators out of Provo.
Provo is located around 70 kilometres south of Salt Lake City and is Utah's fourth largest city. It is the home of Brigham Young University (BYU). The airport opened a new terminal last year which is capable of handling four aircraft at the same time. The new terminal was a major factor in attracting Allegiant which has pledged to establish a four aircraft base at Provo.