New Routes of the Day – Americas (16 February 2023): Avelo from Raleigh-Durham to Florida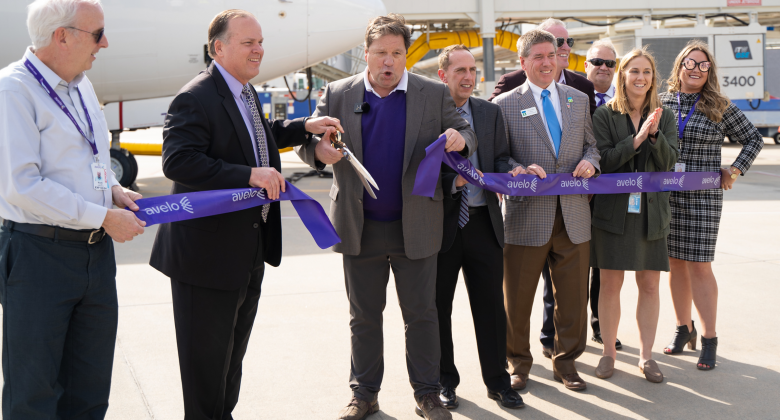 Avelo introduced new routes from Raleigh-Durham (IATA code RDU) in North Carolina recently, becoming the ULCC's latest base. Four new routes, all to Florida, have been added:
16 February: Fort Lauderdale, 4-weekly on Mondays, Thursdays, Fridays and Sundays
16 February: Fort Myers, 3-weekly on Mondays, Thursdays and Sundays
17 February: Sarasota/Bradenton, 3-weekly on Mondays, Fridays and Saturdays
17 February: West Palm Beach, 3-weekly on Mondays, Fridays and Saturdays
Avelo faces no competition on any of its new routes with the exception to Fort Lauderdale which is contested by JetBlue, Delta and Southwest, maintained daily by all three.
What they said
Andrew Levy, Chairman and CEO at Avelo, said: "Since taking flight at RDU last May, we have been very encouraged by the positive response Avelo has received from Raleigh, Durham and the surrounding areas. The opening of our fifth base at RDU marks an important milestone for Avelo and access for The Triangle Region to six new nonstop Florida routes. Avelo's new base represents a meaningful investment in this growing and vibrant community as we add dozens of local residents to our crew. The inauguration of our new base and service here is just the beginning."
Michael Landguth, President and CEO of Raleigh-Durham Airport Authority, noted: "Avelo's commitment to RDU and The Research Triangle extends beyond adding destinations to creating jobs in our community. We appreciate their investment in our region look forward to a long and successful partnership."
Raleigh-Durham is Avelo's fifth base
Raleigh-Durham becomes Avelo's fifth operational base. The airline now serves seven destinations from the airport, six of which are in Florida. It faces no competition on three of its routes.
With the debut of Avelo's new base, the ULCC has transitioned to Raleigh-Durham's Terminal 1, which is substantially smaller compared to Terminal 2, which it previously used.
Located half-way between Raleigh (population 470,000) and Durham (population 280,000) the airport opened in May 1943 with flights operated by Eastern Airlines. Today, it serves as a base for Delta, in addition to Avelo.