New Routes of the Day – Americas (17 August 2021): American returns to Columbus in Georgia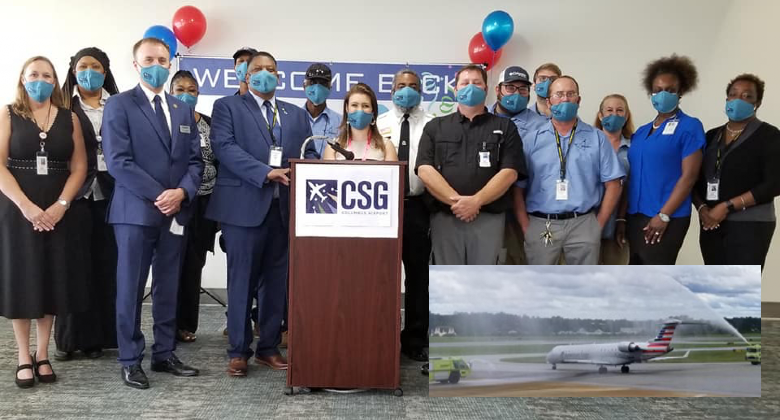 After an absence of eight years, American Airlines has returned to Columbus Airport in western Georgia (IATA code CSG). Until June 2013 the oneworld carrier operated 2-daily service from Dallas/Fort Worth. Now the carrier has returned and its offering 2-daily service to its hub at Charlotte-Douglas and a daily service to Dallas/Fort Worth. The inaugural flight from Charlotte-Douglas, a CRJ 700 (registration N507AE operated on behalf of American by PSA Airlines) arrived on Tuesday 17 August. The first flight to Texas appears to have taken place on Wednesday 18 August, also operated by PSA Airlines but this time using a CRJ 900. CSG's only other scheduled service is with Delta to Atlanta, a sector length of just 135 kilometres. This route is served 3-daily using 50-seat CRJs operated by Endeavor Air.
Columbus is Georgia's second largest city (after Atlanta) and lies on the Chattahoochee River, directly across from Phenix City in Alabama. Columbus's attractions include The National Infantry Museum, The National Civil War Naval Museum and the Coca-Cola Space Science Center. Nearby Fort Benning, to the south of Columbus, is the area's biggest employer.