New Routes of the Day – Americas (17 December 2021): Sun Country from Duluth in Minnesota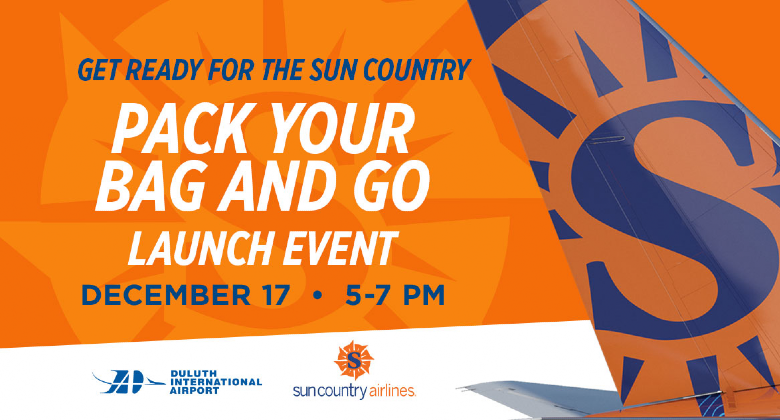 Sun Country launched not one, but two new routes from Duluth (IATA code DLH) in Minnesota on 17 December. Flights to Phoenix in Arizona (sector length 2,240 kilometres) and Fort Myers in Florida (sector length 2,430 kilometres) began on that day with both routes set to operate 2-weekly (Mondays and Fridays) using the LCC's 737-800s. Neither route faces any competition and both routes will operate throughout the winter season.
Just two other destinations served from Duluth
In fact, Duluth International Airport only has two other routes. Delta serves Minneapolis/St. Paul (sector length 232 kilometres) with typically five daily flights using regional jets, while United offers two or three daily flights to Chicago ORD (sector length 639 kilometres), also using regional jets. In May 2019, American started competing with United on the Chicago route but withdrew the service in April 2020. Duluth is Minnesota's third busiest airport after Minneapolis/St. Paul and Rochester.
In 2019 the airport reported welcoming almost 314,000 passengers on scheduled services, of which Delta accounted for 171,000 and United 114,000. This total fell to just under 130,000 in 2020. Although only figures to the end of September have so far been published, it looks likely that Duluth will have handled around 220,000 passengers in 2021.
Duluth – birthplace of Bob Dylan
With a population of around 90,000 and located on Lake Superior in the north-east corner of the state, Duluth is Minnesota's fourth largest city. Named after Daniel Greysolon, Sieur du Lhut, the area's first known European explorer, the port city lies around 100 kilometres south of Superior National Forest and the Sawtooth Mountains. The Port of Duluth is the world's farthest inland port accessible to oceangoing ships and the largest and busiest port on the Great Lakes. Other sights in Duluth include the Aerial Lift Bridge, the Lake Superior Railroad Museum, Glensheen Mansion and the Great Lakes Aquarium. Duluth is also the birthplace of music legend Bob Dylan.