New Routes of the Day – Americas (19 November 2021): Alaska Airlines to Belize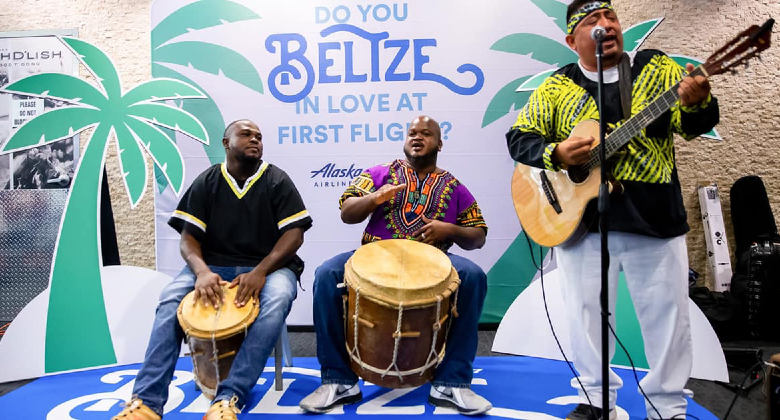 Alaska Airlines on Friday 19 November launched its first ever flights to Belize (located between Mexico and the Caribbean), not from one, but two airports. There are now 2-weekly seasonal flights (Fridays and Saturdays until late May) on the 4,540-kilometre route from Seattle and 4-weekly year-round flights (Mondays, Wednesdays, Fridays and Saturdays) on the 3,500-kilometre route from Los Angeles. Both routes will be operated by the airline's 737-800s and neither faces direct competition.
Alaska Airlines becomes the seventh US carrier to serve Belize City in December according to Cirium Data and Analytics schedules, joining American (from Charlotte, Dallas/Fort Worth and Miami), Delta (Atlanta), Frontier (Orlando), Southwest (Houston HOU), Sun Country (Minneapolis/St. Paul) and United (Chicago ORD, Denver, Houston IAH and New York EWR). Alaska Airlines's flights are the only ones from the West Coast.
What they said:
Brett Catlin, VP of Network and Alliances at Alaska Airlines, said: "For nearly two decades the Belizean market has been on our radar. We're thrilled to now be inaugurating service from both Seattle and Los Angeles. Belize offers terrific family-friendly, eco-conscious possibilities – from iconic islands to lush jungles and ancient sites. And it's closer than you might think: From L.A., it's only a five-hour flight, and from Seattle it's six hours."
Hon. Anthony Mahler, Minister of Tourism & Diaspora Relations, added: "In addition to attracting greater business investment and human capital, this new flight will also spur tourism which is essential for Belize's prosperity. It comes at a very opportune time as it further boosts the industry's recovery efforts. We therefore value our partnership with Alaska Airlines in providing such a vital connectivity for travellers from the West Coast interested in reinvigorating themselves and relaxing in our tropical jewel while immersing in a rich, unique cultural experience."