New Route of the Day – Americas (22 February 2023): Porter Airlines between Toronto YYZ and Calgary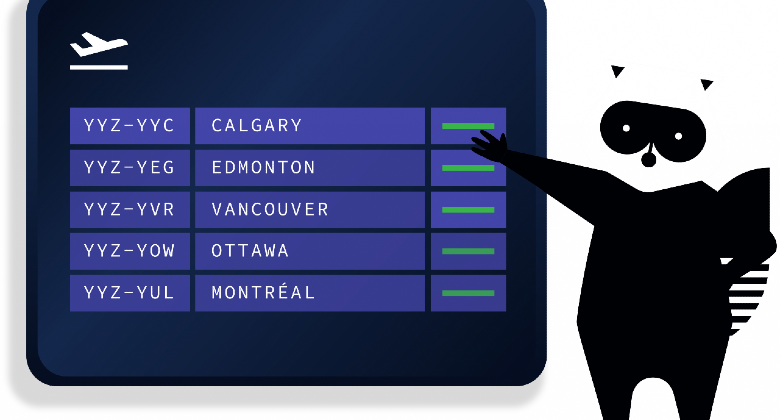 Porter Airlines has commenced a two-daily service between Toronto YYZ and Calgary on 22 February. The carrier is utilising its new E195E2 aircraft on the 2,680-kilometre route. The addition of Calgary is part of Porter Airlines' new strategy to develop Toronto YYZ as a hub with its new all-economy cabin jets. The airline recently introduced flights from Toronto YYZ to Edmonton, Montreal, Vancouver and Ottawa with Halifax to follow on 23 February. Porter Airlines has said it eventually plans to launch flights from Canada's busiest airport to other destinations in North America and the Caribbean.
What they said
Kevin Jackson, Executive Vice President and Chief Commercial Officer at Porter Airlines, said: "With Porter, Calgarians can now also enjoy a new level of generosity and thoughtful service that is non-existent today in economy air travel. We are offering a higher level of economy service at highly competitive fares and are changing the way people think about economy air travel. Porter provides more value for your money than with any other airline."
Rob Palmer, Vice President, Commercial, Strategy & Chief Financial Officer at Calgary Airport, said: "As the gateway for Western Canada, Calgary Airport is proud to facilitate yet another option that connects Calgary with more direct access to Toronto. With Porter being the third new airline to connect its fleet to Calgary International Airport in under a year, the airline's entrance into the Alberta region signals strength in the industry's confidence in our airport and region. We look forward to working with Porter to deliver elevated experiences for our guests and bringing more economic benefits to our communities."
Porter Airlines enters ultra-competitive market
Porter Airlines' network out of Toronto YYZ faces significant competition, especially on the East to West routes, such as Calgary, which has become its second destination in the province of Alberta after Edmonton. Porter Airlines competes directly on the new route against four airlines.
WestJet: 58-weekly
Air Canada: 50-weekly
Lynx Air: 11-weekly
Flair Airlines: 2-weekly