New routes of the day – Americas (26 October 2022): Avelo between Orlando and Kalamazoo / Lansing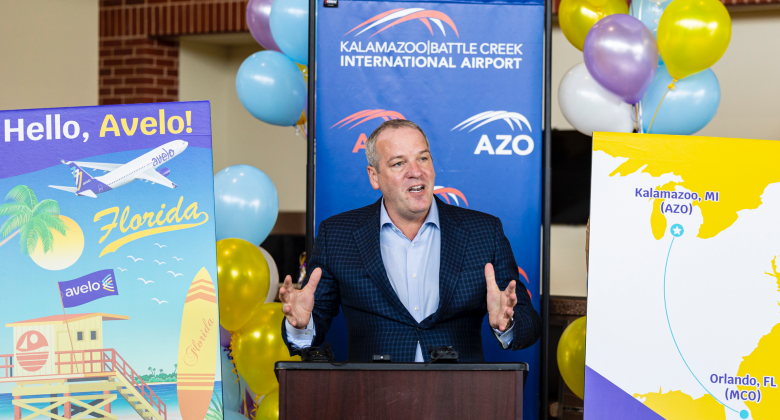 The Michigan city of Kalamazoo has never had scheduled flights to Florida, until now. Situated around 80 kilometres due south of Grand Rapids, Kalamazoo has always revolved around hub-feeding services. There's American to Chicago (up to 2-daily) and Delta to Detroit (2-daily), both very short hops away.
Avelo to Orlando
On 26th October, Avelo lifted off from Kalamazoo to Orlando MCO. It was a great day for the airport, and a big celebration ensued. It contributes to the airport's recovery. There are flights on Mondays and Fridays, and Cirium shows that they will be operated by 147-seat 737-700s. It is the largest scheduled aircraft that Kalamazoo has seen on a regular basis for about a decade, supplementing single-class, 50-seaters to nearby hubs.
The US Consumer Airfare Report reveals that Kalamazoo-Orlando had almost 7,000 passengers in 2019. Ignoring seasonality, there were passengers daily each way (PDEW) of about 10. The next two years were about half that. The data is based on those flying to/from Kalamazoo and excludes those who were leaked to Grand Rapids or elsewhere, which would, of course, enlarge the size of the market.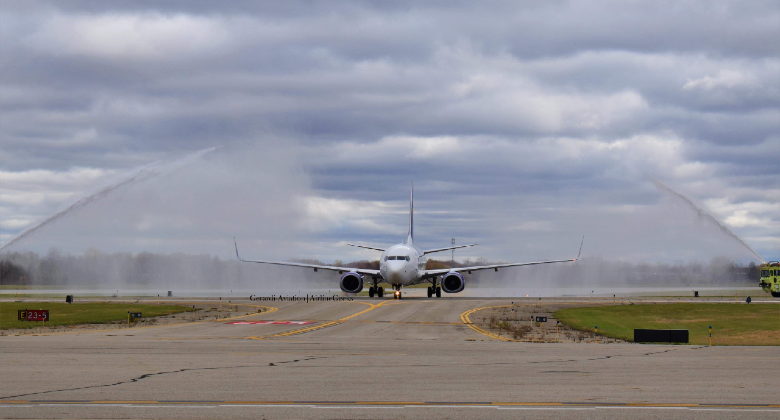 Lansing-Orlando is back after 10 years
Not far from Kalamazoo, Michigan's state capital of Lansing is in a different position. It has had Florida service over the years, thanks to Allegiant (2005-2008, then again from 2012-2015) and Sun Country (2010-2013). Fort Myers, Orlando MCO, Orlando SFB, and St- Pete/Clearwater have all been served.
But it has been nearly ten years since Lansing was linked nonstop with Orlando MCO, formerly by Sun Country. Now it's the turn of Avelo, with flights on Thursdays and Sundays.
It was a similar sized market to Kalamazoo in 2019, although Sun Country carried 34,000 passengers on its low-frequency service and Allegiant some 213,000 to/from Sanford. Like Kalamazoo, Lansing to Orlando is a market ripe for development.