New Routes of the Day – Americas (5 October 2023): Avelo Airlines' new routes from Salem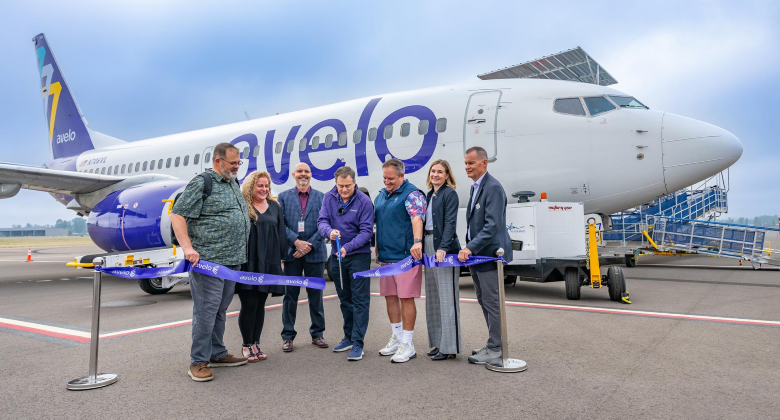 Avelo Airlines introduced services from Salem to Las Vegas and Burbank on Thursday October 5 and Friday October 6 respectively. Both routes are being maintained 2-weekly. It marks the resumption of commercial flights from Salem for the first time in 15 years. The new route from Las Vegas runs on Thursdays and Sundays, while the Burbank service operates on Mondays and Fridays. Both are maintained with the 149-seat 737-700 aircraft.
What they said
Andrew Levy, CEO and Chairman of Avelo Airlines, said: "We are excited to begin nonstop service from the greater Portland/Salem region to Las Vegas and Los Angeles this week. As the first airline to serve the Capital City in nearly 15 years, Avelo makes getting to your favourite destinations easier and more affordable than ever. This is just a wonderful airport. You park right in front, you walk in, you're through security, you're on the plane and you're gone. It's literally maybe five minutes. Maybe ten, if there's a little bit of a line. I've never met anybody who doesn't love that kind of experience as compared to going to the bigger airport."
Keith Stahley, City Manager of Salem, added: "There's a sense of pride and fulfillment and relief, even, to see this plane sitting here this morning. Avelo is still looking into making Salem a base if passenger counts meet projections and is working to expand its fleet."
Salem welcomes commercial flights after 15 years
Salem last had commercial services in 2008, when Delta pulled out after a year and a half of operations from Salt Lake City.
The new flights came after a years-long, multi-million-dollar effort from the city, local businesses and tourism groups which involved terminal renovations to bring the airport up to federal standards for commercial use, new equipment, and negotiations to bring Avelo Airlines to the airport.
The funds went to design and construct Transportation Security Administration-compliant upgrades to windows, walls and flooring, as well as new outdoor canopies and updated bathrooms. The money also paid for four months of fire and police service at the airport.
Salem is the capital city of the state of Oregon. It has a population of just over 175,000 and is home to two universities and a college.