New Routes of the Day – Americas (7 September 2023): Avelo Airlines' new routes from Las Vegas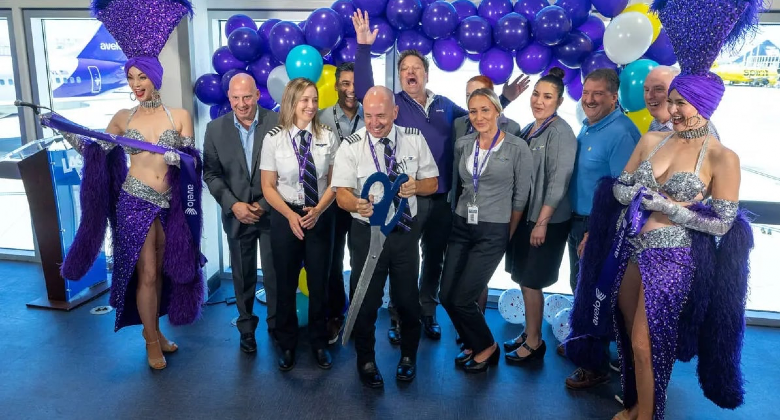 Avelo Airlines opened its sixth operational base in Las Vegas on Thursday 7 September, launching flights to Redmond/Bend, followed by Brownsville on 8 September. The LCC has stationed a 147-seat 737-700 aircraft at the Nevada airport to run both the 2-weekly 1,040-kilometre service to Redmond/Bend, to be operated on Thursdays and Sundays, as well as the 4-weekly 2,030-kilometre flight to Brownsville, to be maintained on Mondays, Thursdays, Fridays and Sundays. The airline faces no competition on either route.
What they said
Andrew Levy, Founder, Chairman and CEO of Avelo Airlines, said: "As they say, 'What Happens in Vegas, Can Only Happen in Vegas,' and that makes Las Vegas a winning bet for our sixth base. We are excited to start the exclusive nonstop access to Vegas that Avelo's new base will offer our customers from six communities, with more to come in the future. Vegas has something for everyone and Avelo's affordability, convenience, and reliability will make getting to this popular destination easier than ever. The new flights, destinations, and jobs our new base enables hits the jackpot for Las Vegas, Avelo, and, most importantly, our customers."
Rosemary Vassiliadis, Clark County Director of Aviation, added: "The Las Vegas valley is a great place to visit but also to call home. We are so excited for Avelo Airlines to not only expand its service to Harry Reid International Airport, providing even more travellers with a convenient and affordable way to get here, but to also add Las Vegas as a West Coast base creating jobs and opportunities in our community."
Las Vegas becomes Avelo's second West Coast base
Avelo Airlines launched operations to Las Vegas in 2021 with flights from Santa Rosa/Sonoma. These continue to be maintained, alongside Eureka and the two newly added routes. They will be joined by a new 2-weekly service to Dubuque on 13 September, and a 2-weekly operation to Salem in Oregon on 5 October.
In total, the carrier will maintain flights to six destinations from its Las Vegas base. During W23/24, Avelo Airlines will boast 14-weekly departures from Harry Reid International Airport, offering 2,086 departing seats each week.
Las Vegas is the LCC's second base on the West Coast, in addition to Hollywood/Burbank in California. Avelo Airlines has hired some 50 Las Vegas crewmembers and plans to hire more pilots, flight attendants, aircraft maintenance technicians and supervisors at its new base. The company is considering adding a second 737 in Las Vegas next year, enabling additional destinations.