Norway's Flyr announces Tromsø as first Oslo route starting 30 June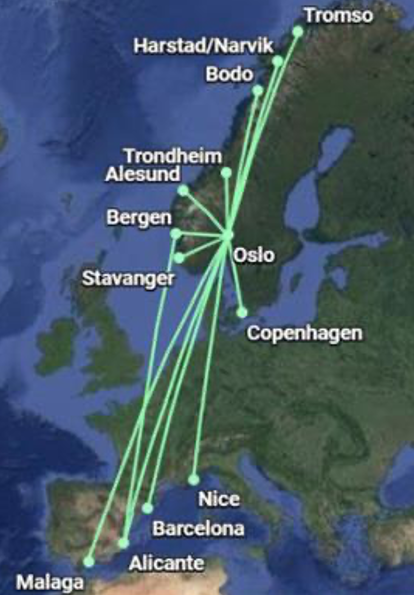 Following the arrival of Wizz Air into the Norwegian domestic market earlier this year, newcomer Flyr (IATA code FS) has announced its first route, between Oslo's main airport and Tromsø. Service is set to start on 30 June, though seats will not go on sale until the end of May. Flyr will join established local carriers Norwegian, SAS and Widerøe in operating in the domestic market, as well as recent interloper Wizz Air, which began domestic flights in the country earlier this year.
The 1,120-kilometre route between Oslo and Tromsø is already well served with multiple daily flights by Norwegian and SAS, while according to the airline's website, Wizz Air is currently offering 2-weekly flights between the two airports, increasing to 4-weekly in May and then daily from the beginning of June.
Crew efficiency is key to competitive costs
The airline's investor presentation from March focuses on efficient crew utilisation as a significant factor in making the airline cost competitive. Coincidentally (or not), the airline's CEO Tonje Wikstrøm Frislid was formerly VP Crew Management at Norwegian for three years. Another key appointment for the airline is CCO Thomas Ramdahl, who has extensive aviation experience from also working at Norwegian, and before that at SAS and Braathens.
Flyr's presentation also gave a clear indication of how the airline intends to develop its route network using a fleet of 737-800s. Phase 1 shows the airline operating on seven major domestic trunk routes from Oslo, as well as international flights to nearby Copenhagen and Mediterranean routes to France (Nice) and Spain (Alicante, Barcelona and Malaga).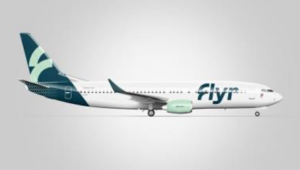 Phase 2 sees additional domestic routes from Oslo, more international routes (including Amsterdam, Athens, Berlin, London, Paris, Prague, Rome and Stockholm) and some additional international routes from Bergen. It will be interesting to see how closely the airline keeps to these