Opportunity will meet choice at Western Sydney International's greenfield airport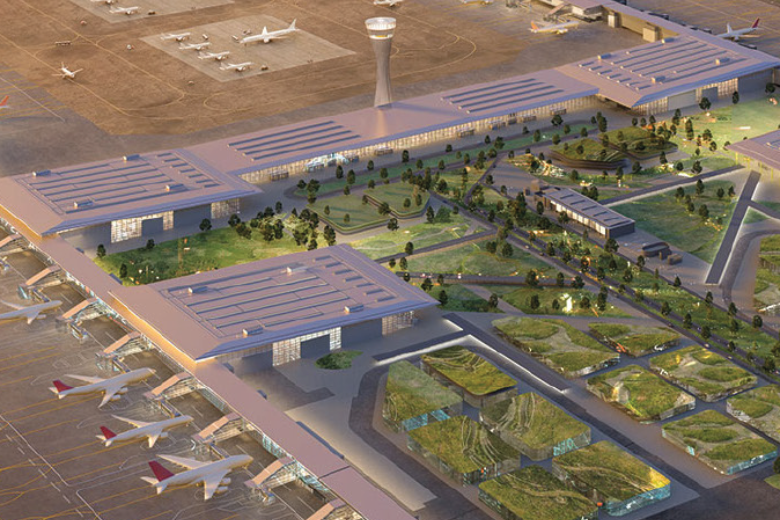 Currently on track to open international, domestic and air cargo services in late 2026, Western Sydney International Airport is being co-designed with both airlines and passengers to provide the best possible experience at the facility expected to become Australia's future gateway to the world.
"The terminal design draws on Australia's natural beauty, the region's rich Aboriginal heritage and strong sustainability principles," remarks Western Sydney Airport Chief Executive Officer Simon Hickey. "Flying from Western Sydney International will be fast, easy and seamless."
To date, more than 12,000 customers on WSI's panel have provided input on the airport experience preferred at the new greenfield airport that will be free from regulated slot restrictions and intended to be more open to the world on a continual 24/7 basis. A smart linear terminal pier has been designed to maximize efficiencies and minimize delays, providing Sydney's fastest taxi times to both ends of the runway. In effect, these design elements will reduce block times to save both fuel and money.
"This will be Australia's best airport terminal, with world-leading technology, innovative design and excellent customer service to set a new benchmark for what Australians will expect when they fly," says Hickey of the facility planned to be the leading Australian airport in First Nations and sustainability. "We have a once-in-a-generation opportunity to build an airport from the ground up which means it will be driven by technology as all of the systems we are using will be new."
As Australia's future gateway to the world, WSI is expected to debut in 2026 serving 10 million passengers per year. An efficient growth plan to serve 82 million passengers per year has been formulated based upon an increase in Sydney's peak time slots from opening.