Paris CDG beats Amsterdam and Frankfurt to be leading western European airport in July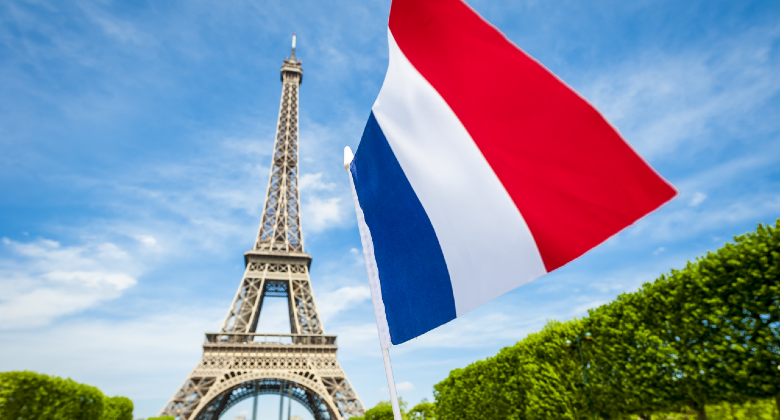 The latest passenger figures for airports in July show that in western Europe Paris CDG was the busiest airport with 3.05 million passengers, just edging out Amsterdam which reported welcoming 3.03 million passengers. Frankfurt, which had been busier than both Paris CDG and Amsterdam in June, handled 2.85 million passengers. The next three busiest airports in western Europe are all in Spain, with Madrid beating Palma de Mallorca and Barcelona. Another Spanish airport, Malaga, only just missed a place in the top 15 with 1.14 million passengers.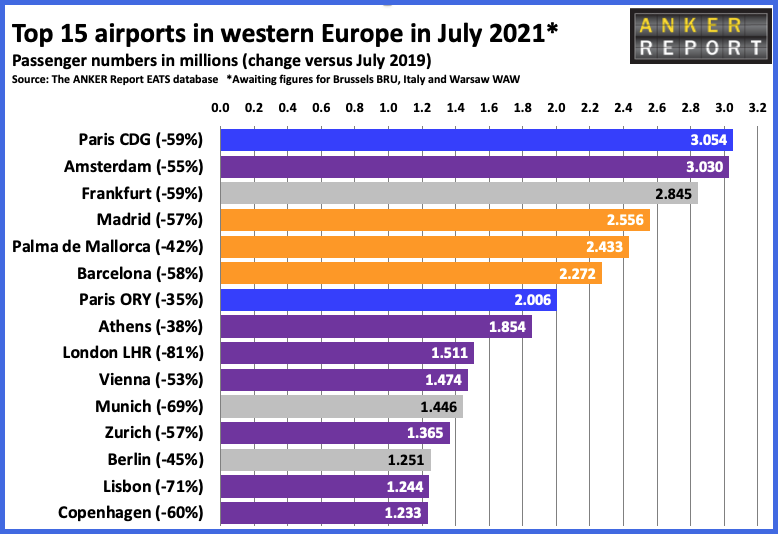 In terms of passenger numbers compared with July 2019, the range among these 15 airports was from Paris ORY (down just 35%) to London LHR (still down 81%). Five of the top six airports were down between 55% and 60%. Other western European airports for which July data has not yet been published, but which are likely to have handled in excess of one million passengers include Brussels BRU, Bucharest, Milan MXP, Rome FCO and Warsaw WAW. However, none of these are likely to have made the top 10 in these rankings.
July traffic data for Turkish airports shows that Istanbul IST handled almost 4.2 million passengers while Antalya welcomed just over 3.9 million passengers. Although July figures for Moscow's airports have not yet been published, Moscow SVO's position as Europe's busiest airport in June, may be short-lived.