Paris CDG gained 15+ new and returning airlines since 2022; has largest airline diversify of European airports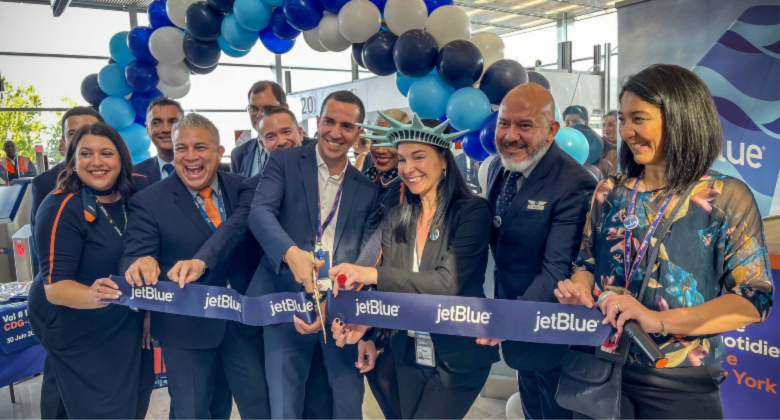 Paris CDG was crowned the overall winner of the Routes Awards 2023, while also winning the over 20 million passengers airport award. Many congratulations! The airport says it added 71 'new' routes and 23 'new' destinations last year, a phenomenal achievement. According to data collected by Air Service One, CDG had 6.52 million passengers in August 2023 (about 13% below 2019), making it Europe's third-busiest airport behind Istanbul IST and London LHR.
It has welcomed or regained 15+ airlines since 2022
Analysis of schedules using Cirium data shows that multiple airlines have launched or returned to CDG, with examples shown below. Among the most notable was the arrival of Norse Atlantic, JetBlue and RwandAir.
Atlantic Airways: May 2022 (last served in 2020)
TUS Airways: May 2022
Air Cairo: October 2022
Cyprus Airways: December 2022 (last served in 2015)
Syphax Airlines: December 2022
Norse Atlantic: March 2023
Hainan Airlines: April 2023 (last served in 2020)
Azerbaijan Airlines: May 2023 (last served in 2019)
Xiamen Airlines: May 2023 (last served in 2020)
Corsair: June 2023
JetBlue: June 2023
Red Sea Airlines: June 2023
RwandAir from Kigali; June 2023
Cabo Verde Airlines: July 2023 (last served in 2021)
Iberia (itself; not Iberia Express): October 2023 (last served in 2020)
Dan Air: December 2023
Paris' first Kigali flights
On 27 June 2023, CDG became RwandAir's third European destination after Brussels and London LHR. It is one of eight airlines from sub-Sahara Africa to serve CDG. Not surprisingly, Cirum tells that Air France has more than twice as many available non-stop seats this year than all eight African carriers combined.
RwandAir operates Kigali-CDG-Brussels and vice-versa 3-weekly using the A330. While the local CDG-Kigali-CDG market is small, passengers can connect to multiple cities over Kigali. They include Brazzaville, Cape Town, Douala, Entebbe, Harare, Johannesburg, Libreville, Lusaka, and Nairobi.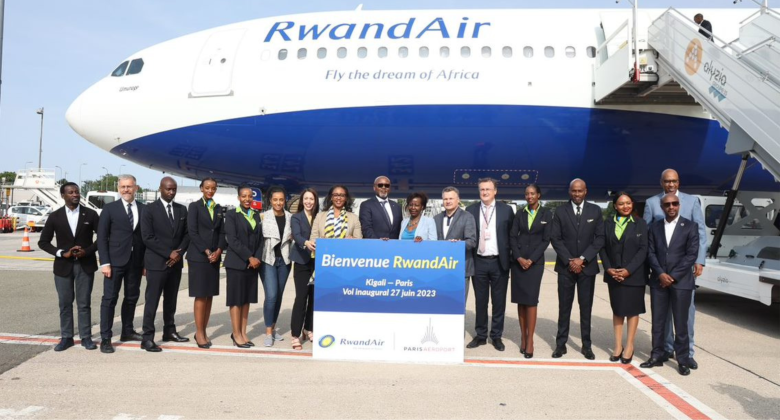 Served by 101 airlines; more than any other European airport – for now
CDG has long been served by the most carriers of any European airport and is also among the world's leading airports for airline diversity. Narrowing the focus to October-December 2023 (Q4) indicates that CDG has flights by 101 passenger operators, according to Cirium. This is based on grouping together carriers with two AOCs, such as Norwegian Air Shuttle (IATA code DY) and Norwegian Air Sweden (D8).
CDG has many more airlines than the continent's other major airports, such as London LHR (81), Frankfurt (80) and Amsterdam (70). However, the pressure is on from Istanbul IST, which has approximately 100 airlines. It is extremely hard to quantify the precise number due to carriers from less-discussed countries, with schedule databases, Flightradar24 and airline websites not helping. Regardless, it will continue to be an extremely tight race between CDG and IST, with the latter inevitably to overtake its French counterpart.