Pioneering Pittsburgh, where the future of travel has arrived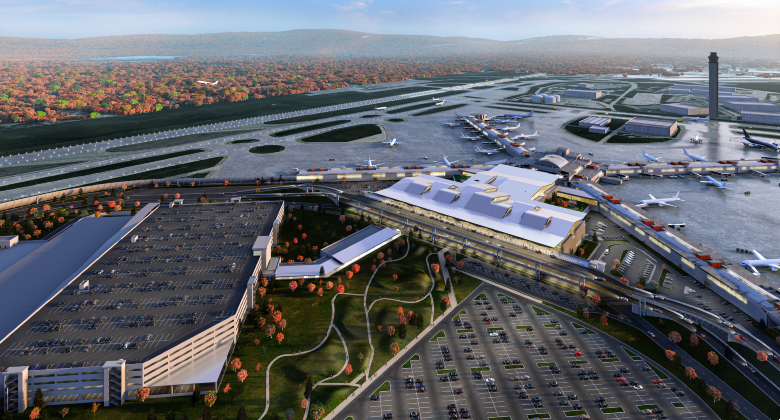 The goal is simple: redefine what it means to be an airport.
Achieving that goal will be a bit more difficult, but Pittsburgh International Airport (PIT) is well on its way to changing expectations for the entire industry, and the world is taking notice.
In 2020, it was Fast Company magazine, which named PIT one of the "Most Innovative Companies in the World" – the first airport ever named to that annual list.
More recently, Conde Nast included PIT on its first-ever "Bright Ideas in Travel" list for the airport's first-of-its kind microgrid, which uses more than 9,000 solar panels and natural gas drilled onsite to power the terminals, airfield and more.
In its first year of operation, the microgrid saved PIT and its airline partners an estimated $1 million in electrical costs.
The future is just as bright inside the terminals, where surveys conducted by JD Power placed PIT second among mid-sized North American airports in customer satisfaction.
If travelers appreciate their experience in the current airport – built 30 years ago to be a hub for a now-defunct airline – imagine how much they'll enjoy the new state-of-the-art terminal scheduled to open in 2025.
The terminal modernisation program will "right-size" the airport for its current role as the front door to a thriving origin-and-destination market, located in a region with a world-class tech sector, advanced manufacturing and clean energy industries.
The new terminal will stabilise costs for airlines, incorporating innovative technology to lower energy consumption and enhance the journey for the nearly 10 million passengers served annually before the pandemic.
The accomplishments speak for themselves, but they don't have to. Airport leadership personally take this message to airlines, freight forwarders and other aviation leaders across the globe.
If you're looking for what's next in the airport industry, you'll find it in Pittsburgh, where the future of travel is already on its way.