Portugal and Lithuania passenger recovery at over 90% in June; Istanbul just edges Heathrow for pax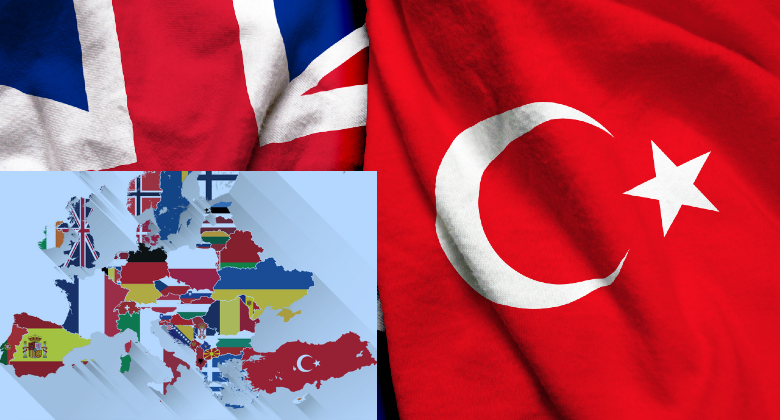 After three weeks of July, Air Service One has now collected June passenger data for over 220 airports across Europe. As a result, we can reveal which countries have seen the highest recovery rate in passenger demand compared with June 2019. Among the biggest European country markets for air travel we have insufficient data for airports in Germany, Italy and the UK, but we do have full data for France, Spain and Turkey.
Leading the way for countries with more than one major airport are Portugal (97% passenger recovery) and Lithuania (92%). In Portugal, passenger numbers are up 28% in Funchal, up 3% at Ponta Delgada, and up 2% at Porto. However, they are still down 7% in Lisbon and down 8% in Faro. A further five countries have seen traffic recover to between 88% and 89%. Three countries are currently at below 75%; Finland at 72%, Sweden at 71% and Bulgaria at 66%.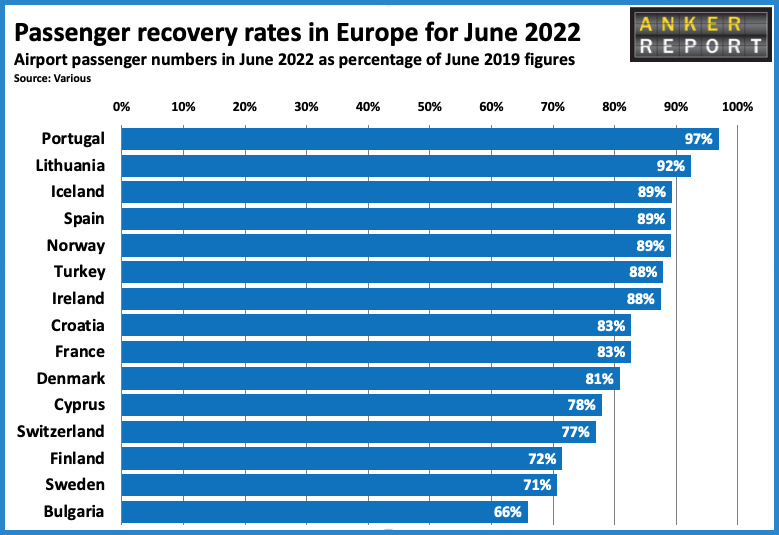 Although we do not have complete data for Germany and the UK, we do have figures for some of the biggest airports in those countries. In Germany, Frankfurt is at 76%, Munich at 74% and Hamburg at 71%. In the UK, London LHR is at 83%, Manchester at 82% and London STN at 88%.
Istanbul just beats Heathrow in June
In terms of total monthly passengers, Istanbul IST (6.01m) just leads London LHR (5.99m) with Paris CDG (5.45m), Amsterdam (5.23m), Frankfurt (4.99m) and Madrid (4.54m) rounding out the top six. This is the same order as in May, though the gap between Istanbul IST and Heathrow has narrowed, despite the issues faced by the UK airport last month.