Portugal leads European recovery in March at 84%; Istanbul IST still #1 airport but Heathrow gaining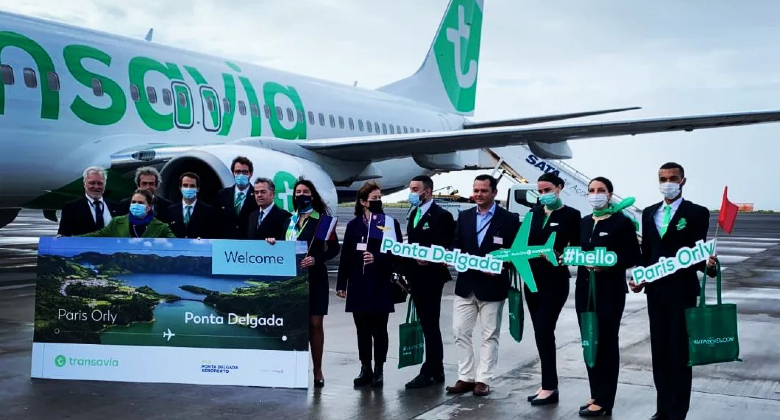 March passenger data has been collected for over 200 airports across Europe, including all airports in several major markets. Among countries with multiple airports, Portugal leads the way for traffic recovery with demand last month at 84% of the figure reported in pre-pandemic March 2019. Lisbon traffic was at 80%, Faro at 87%, Porto at 88%, Ponta Delgada at 90% and Funchal at 96%. Five of the top seven countries for recovery in March are in and around the Mediterranean, highlighting how the leisure market is recovering much faster than the business market.
Countries for which there is insufficient data for March (at present) include France, Germany and Italy, though several airports in France and Germany have revealed figures for last month.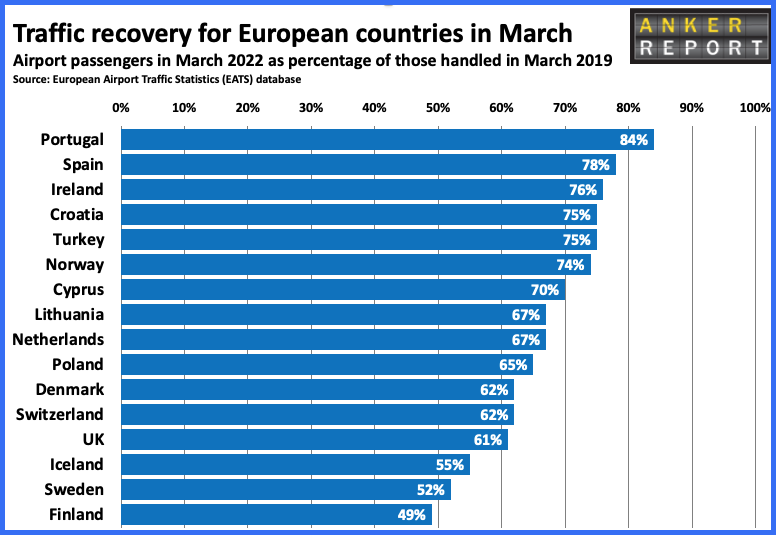 Heathrow back up to second and chasing Istanbul IST
After having languished outside of Europe's top 10 for several months in 2021, London LHR is now back up to second place with 4.20 million passengers last month, not far behind Istanbul IST with 4.37 million. Among Europe's major hub airports, it is now Frankfurt that is underperforming significantly compared with its rivals. Last month it welcomed fewer than three million passengers, only around half as many as it handled three years earlier.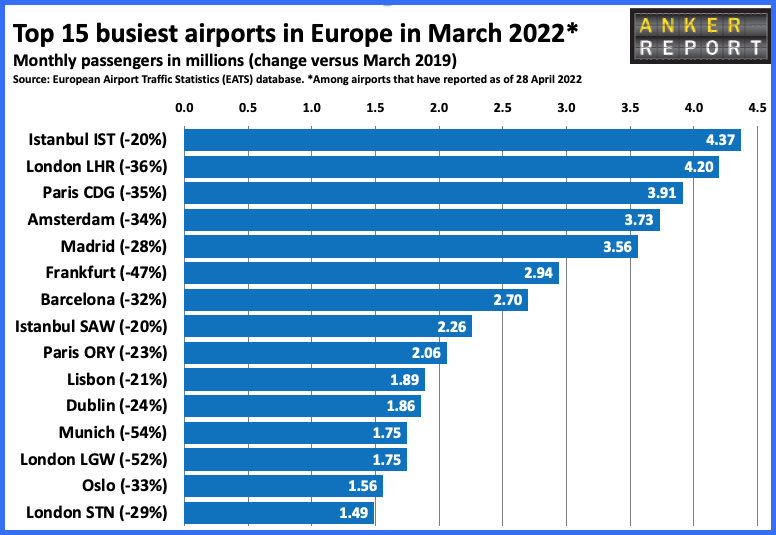 With Gatwick and Stansted also ranking inside the top 15, London is gradually reasserting itself as Europe's leading city for air travel demand. All of the top 15 airports shown were still down 20% or more in terms of their traffic versus 2019. Among these airports only Frankfurt, London LGW and Munich are still down more than 40%.
The Easter break in April, as well as warmer weather, is likely to have stimulated traffic recovery even further this month, though it will be a while before passenger data become available to confirm this.