Prague Airport has a spring in its step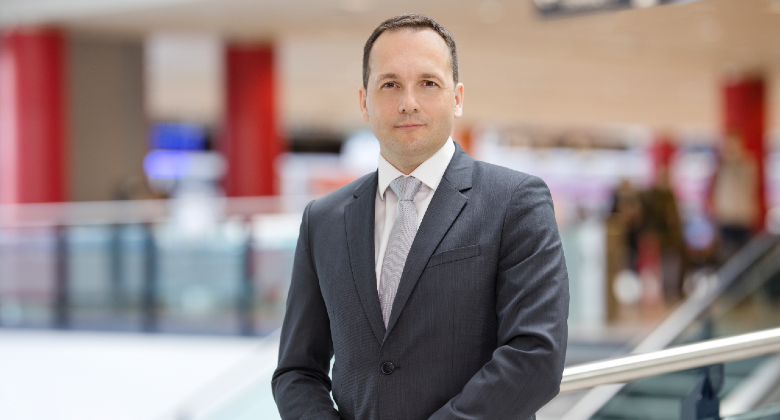 Prague Airport's route development and marketing activities supported some exceptional growth in 2022.
Passenger numbers soared by more than 145% to 10.7 million – with a further 24% of growth forecast for 2023, when 13.3 million passengers are expected to pass through the airport.
The number of routes also rose. In 2022, the aviation business development team reached 147 destinations in Europe, Africa, North America, and the Middle East – 19 more than in 2021. A total of 58 airlines provided direct air services to and from Prague, with 11 new entrants.
Top highlights include the resumption of seasonal daily long-haul flights to New York JFK with Delta Air Lines, plus the arrival of three new carriers from the Middle East: flynas (Riyadh), Jazeera Airways (Kuwait) and Salam Air (Muscat, Salalah).
"In 2023, we proudly announced five new carriers, 10 new destinations, and frequency increases on over 40 routes, resulting from our long-term cooperation with airlines," said the airport.
Korean Air launched its Seoul/Incheon route in March, while China Airlines will launch a new direct route to Taipei in July. Cyprus Airways, FlyOne, and Icelandair are among the new European carriers launching flights to Prague this year. New routes also include Bilbao, Dubrovnik, Gdansk, Rimini, Sevilla, Skiathos, and Yerevan.
Alongside regular routes, charter flights to exotic destinations are also being developed thanks to close cooperation with travel agencies. In 2022, flights to Nosy Be in Madagascar and Krabi in Thailand were launched, while new flights to Mombasa in Kenya and Colombo in Sri Lanka have been confirmed for the 2023/2024 winter season.
To attract new airlines, Prague Airport offers a wide range of incentive programmes designed to support route development to the Czech capital.
"We believe that our volume-based incentive scheme of up to 25% is just the right message to help air carriers decide to launch new routes to and from Prague," said the airport. "Moreover, our airline partners have also expressed their appreciation of the fact that our airport charges remain unchanged in 2023, with no government aviation taxes imposed. Starting summer 2023, we are offering the greatest support so far for new destinations. The updated incentive program equally targets already operating airlines and served destinations, as well as new ones."
Prague is one of Europe's most popular cities and has seen a strong recovery from the pandemic. It's also a great place to invest and do business, all of which represent opportunities to secure new direct air services.
Hanoi, Bangkok, Beijing, Shanghai, Delhi, Tokyo, and Astana are among the largest unserved markets in Asia, while Newark, Chicago, Philadelphia, Atlanta, Boston, Toronto, and Montreal belong to the most wanted routes in North America.
Potential for further route development also exists in Middle East and Africa regions, with Abu Dhabi, Cairo, and Marrakesh top targets. In Europe, Prague Airport would like to establish direct links with Tallinn, Vilnius, Zagreb, and Hamburg or Bergen, among others.