Prague Airport with ambitious growth plans to expand global reach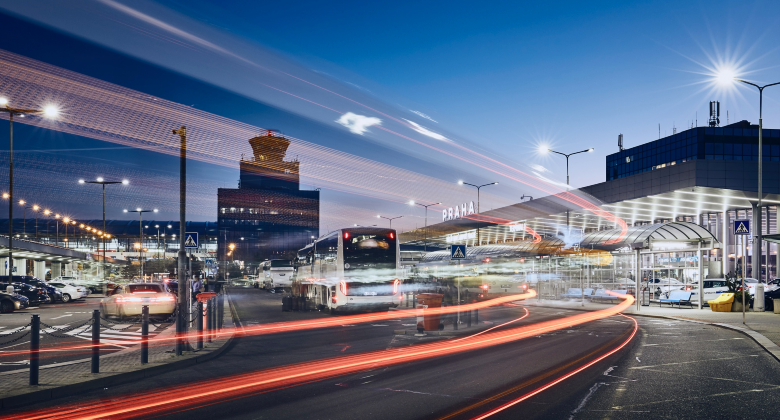 Prague Airport is determined to grow and its strategic initiatives for 2023 have been underscored by the substantial increase in air traffic and network expansion. Its Aviation Business Development Team looks to further improve connectivity in the coming period, especially to far-away markets.
The airport estimates handling over 13.6 million passengers by year-end. This represents a significant year-on-year increase of over 25%. The growth has been fuelled by the 65 carriers linking the Czech capital with 160 destination spanning Europe, Africa, the Middle East, North America and Asia.
This year alone, Prague Airport welcomed four new airlines and added a dozen new routes. Notably, it has bolstered frequencies and capacity on over 40 destinations. Among new or returning carriers are Icelandair, Korean Air, China Airlines, and Cyprus Airways.
Prague Airport's long-haul network expansion is also noteworthy. It includes the addition of Seoul Incheon and Taipei. Closer to home, passengers can now access new routes such as Cairo, Yerevan, Gdansk, Rimini, Seville, Bilbao, and more. These additions are a testament to the airport's collaborative efforts with tour operators, which has paved the way for the introduction of regular long-haul charter flights to exotic destinations like Colombo, Santa Clara, and Phu Quoc during the 2023/24 winter season.
Hanoi, Bangkok, and New Delhi are some of the Czech capital's target destinations in Asia in the coming period, while the airport is on the look-out to restore flights to key points in China, primarily Shanghai and Beijing. Additionally, Prague Airport is exploring other large and untapped markets such as Tokyo and Astana. In North America, Newark, Chicago, Philadelphia, Boston, Toronto, and Montreal have all been earmarked as priorities.
Beyond North America and Asia, Prague Airport recognises substantial potential in the Middle East and Africa, with Abu Dhabi and Marrakesh emerging as highly desirable destinations.
In Europe, Prague Airport is actively targeting cities such as Tallinn, Vilnius, Zagreb, Hamburg, and Bergen, all of which represent some of the most sought-after markets that remain underserved.
Prague Airport has showcased its growing prominence on the European aviation landscape and plans to continue with its impressive development, with a strong increase in passenger numbers and an expanding network of destinations.