Reno, more than the biggest little city in the world!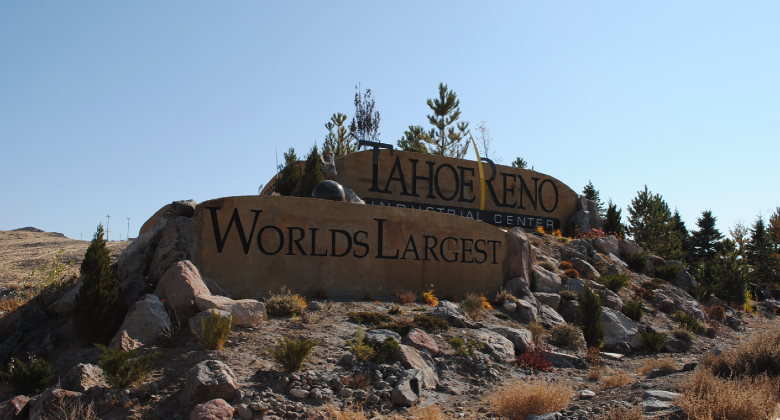 The greater Reno-Sparks-Tahoe region is one of the nation's strongest and fastest growing economies as it has become a major hub for technology, manufacturing, logistics and innovation. Companies including Tesla, Switch, Apple, Amazon, and Panasonic are now operating some of their most crucial business functions in Northern Nevada. Like every other airport across the country and beyond, the pandemic hit Reno-Tahoe International Airport (RNO) hard, impacting passenger counts. However, the pandemic also spurred a strong in-migration of people and businesses to the Northern Nevada region, resulting in more prospective air travellers. This influx of new permanent residents and commercial entities – along with the draw to vast open spaces, amazing desert landscapes, snow-capped mountains, nightlife, gaming, and beautiful Lake Tahoe – continues to make Reno-Tahoe an attractive, year-round destination. Over the past two years, two new airlines have begun service at RNO, and two new airlines have announced their intent to enter the RNO marketplace in the latter part of 2022. JSX began service in September of 2020, and RNO's newest entrant, aha!, operated by ExpressJet, commenced operations in October 2021. This Fall, Spirit Airlines is slated to begin service in August 2022, followed by Sun Country in September 2022.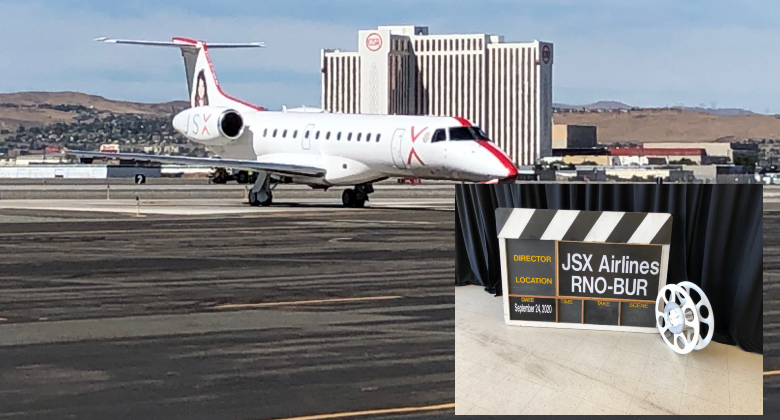 Currently, RNO is served by 11 airlines with 30 nonstop destinations. With the inclusion of Spirit and Sun Country in Fall 2022, the total number of airlines serving RNO will be 13. This tally signifies the highest number of air carriers and nonstop destinations recorded at RNO ever. RNO's primary objective is to retain the flights currently in operation. However, in partnership with community stakeholders, RNO is always looking for opportunities to grow, whether this entails the expansion of seasonal service to year-round, up-gauging equipment, or bringing in a new route or new air carrier. Domestically, RNO is targeting the return of nonstop flights to Atlanta and Charlotte, as well as new, nonstop flights to Boston, Honolulu, Nashville, and Washington D.C. In addition, there is the potential to expand international offerings to include Canadian markets including Vancouver. As the aviation industry grows, airports will continue to get busier, with more people wanting to fly. This is an exciting prospect as RNO has unlimited opportunity in this industry and will be hard at work in the coming years to keep up with the pace of a growing region. With plans to implement new technology and more modern facilities, RNO plans to give the traveling public what they have come to expect: a quick, easy, and comfortable airport experience. RNO is excited for JumpStart and the opportunity to bring airlines to the Northern Nevada region to experience it firsthand. With the gem of the Sierra –Lake Tahoe – in its backyard, not only is tourism thriving in the greater Reno-Sparks-Tahoe region, but so is business. In 2021, a total of 25 new companies entered the region, with 11 being corporate headquarters. Northern Nevada has diversified its economy and the area has so much to offer beyond the traditional tourism the area is known for accommodating. Northern Nevada is a region on the rise, with population, wages, and consumer spending on the increase. The resulting growth in RNO's originating passenger traffic makes the Northern Nevada airport a sound investment for its aviation partners. Hosting JumpStart 2022 gives RNO the ability to showcase the greater Reno-Sparks-Tahoe region. Pictures and words rarely do it justice, but a visit is priceless.