Romania's AirConnect launches scheduled turboprop flights; serves nine Romanian airports and has 11 routes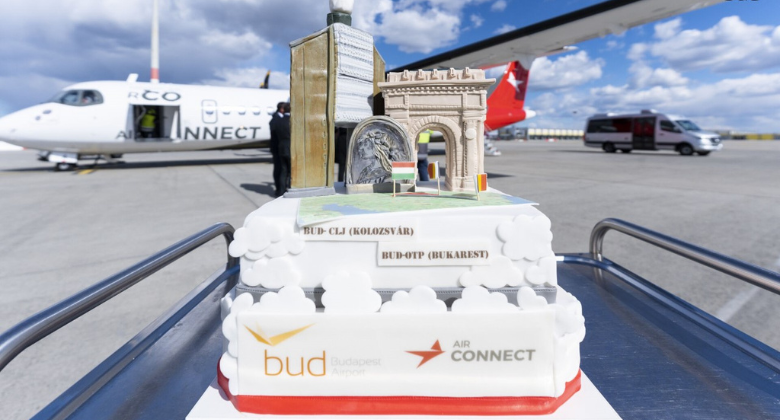 Having operated a series of charter flights in S22, Romania's AirConnect started its own scheduled services on 27 March. As they were expected to begin last summer, the delay meant the regional carrier performed many wet-lease flights for other operators. It has two ATR-72-600s but is also leasing in a Saab 340, with talk of an ATR-42 this summer. AirConnect's network of low frequency routes means that it has 27 departing flights in the week beginning 1 August. This suggests that it will either expand soon or that wet leasing will continue to be important – even as it brings in other aircraft to operate its own flights.
11 routes, six summer seasonal
On 27 March, AirConnect's first scheduled service left Bucharest for the far northwest Romanian city of Baia Mare. It was followed the same day by a rotation between Bucharest and Suceava. For now, the carrier has 11 routes – eight domestic and three international – involving nine Romanian airports. Five routes are year-round and six are summer-seasonal.
Its network is shown in the following figure. Its average sector length covers 445 kilometres, which is nicely within the ATR-72's performance advantage range. At 670 kilometres, summer-seasonal Bucharest-Dubrovnik is the longest; it has a block time of almost two hours. At just 210 kilometres, Bucharest-Sibiu is the shortest, but surface transport often takes more than five hours.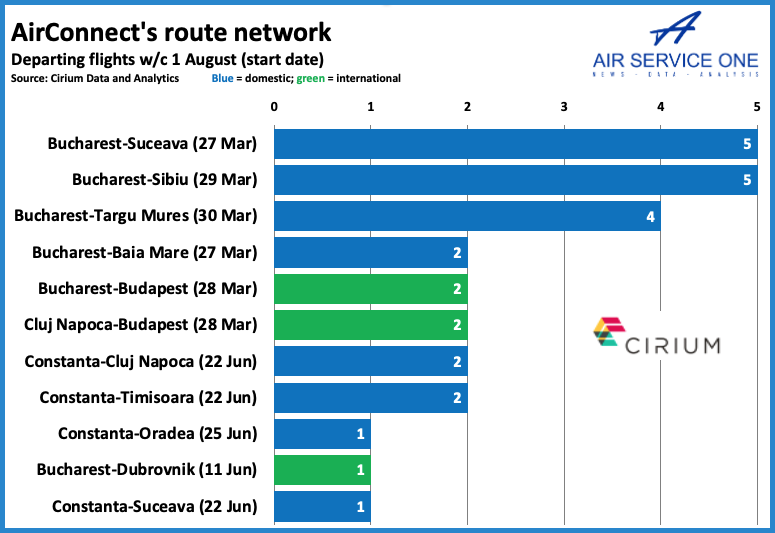 64% of routes have competition
According to Cirium schedules information data, AirConnect has direct competition on seven of its 11 routes. It is against TAROM on Bucharest-Baia Mare (5-weekly), Suceava (10), and Budapest (11), and Hungary's Aeroexpress from the Hungarian capital to Cluj Napoca (3). Aeroexpress uses Embraer 120s from Budapest Air Service.
Of the seven routes without competition, only Constanta-Suceava and Bucharest-Dubrovnik have not been served since 2005. Details of the five that have been served in the past 18 years are as follows:
Bucharest-Sibiu: served by TAROM for many years until 2020; also Blue Air between 2012-2015
Bucharest-Targu Mures: served by TAROM until 2005, then from 2008-2019
Constanta-Oradea: served by Blue Air in 2017/2018
Constanta-Timisoara: served by Carpatair until 2005, then again 2008-2012 and Blue Air 2017/2018
Constanta-Cluj Napoca: served by TAROM in 2009/2010, then Blue Air 2017-2022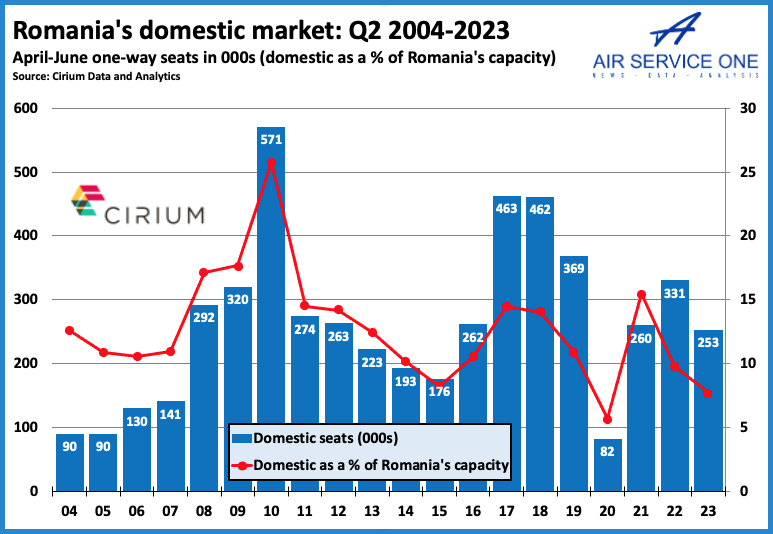 Two ATR-72s and a Saab 340
AirConnect has two ATR-72s: 8.7-year-old YR-ACA and 8.4-year-old YR-ACB. 'ACB has operated for Air Serbia since it was delivered earlier this year. In comparison, 'ACA entered service with the Romanian carrier in June 2022. After performing charter flights, Flightradar24 informs that it was wet leased to Aeroitalia from 26 September until 14 January. From 15 January until 20 March, it was employed by Air Serbia, only to briefly return to Aeroitalia. It was then used to launch AirConnect's first scheduled flights on 27 March.
Perhaps predictably, 'ACA returned to Italy on 31 March, but will return soon. It is temporarily replaced by ES-NSL, a 33.6-year-old Saab 340 with 36 seats wet-leased from Estonian carrier NyxAir. The arrangement is believed to be for around two weeks.