Rome Fiumicino Airport solidifies global connectivity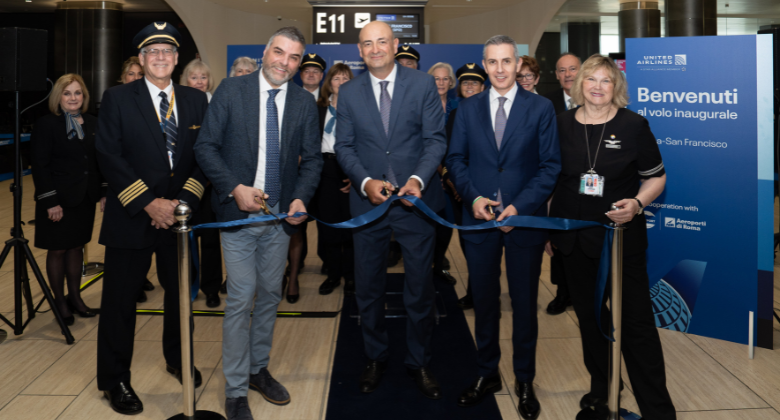 Rome Fiumicino Airport is celebrating an outstanding year of achievements as 2023 draws to a close. The airport has made significant strides in connecting Rome to the rest of the world, solidifying its position as a key international hub.
One of its standout accomplishments this year has been the launch of over 45 new routes, including access to 15 previously uncharted destinations. This has opened exciting opportunities for travellers and strengthened the Italian capital's role as a global travel hub.
The airport has also seen a remarkable increase in airline partnerships, boasting a roster of 100 carriers, including six new entrants. This expanded portfolio has contributed to the diversification of routes and destinations available to passengers.
The summer of 2023 saw a surge in flights connecting Rome to North America. The airport provided up to 34 nonstop daily flights to the continent, marking growth of 17% compared to the pre-pandemic summer of 2019 and a staggering 47% increase compared to last year.
Some notable developments in North American connections included the launch of new routes to San Francisco by ITA Airways and United Airlines, the Italian flag carrier's new service to Washington, as well as nonstop flights to Mexico City by Aeromexico. Additionally, Norse Atlantic entered the Italian market with flights to New York, adding to the substantial increase in capacity, with a peak of 11 daily flights, solidifying Rome Fiumicino as the third-largest hub in Europe for nonstop services to the Big Apple. Furthermore, Delta restored its operations to  Detroit, while there was significant capacity growth on flights to Canada, including Toronto, Montreal and Calgary.
Rome Fiumicino also experienced notable growth in connectivity to Asia. In addition to ITA Airways' routes to Tokyo and Delhi, Chinese carriers made a triumphant return to Rome with services to Beijing and Hangzhou by Air China, Shanghai and Wenzhou by China Eastern, Shenzhen and Chongqing by Hainan Airlines, Guangzhou by China Southern, and Chengdu by Sichuan Airlines. Furthermore, China Airlines reintroduced flights to Taipei, establishing a vibrant network of six carriers operating nine routes to Greater China. On top of that, airlines from Korea have restored their pre-pandemic operations with two flights per day to Seoul by Korean Air and Asiana, while Singapore Airlines has achieved its highest ever level of operations on flights between Rome and Singapore.
In the Middle East market, Rome Fiumicino Airport has seen an increase in flights, with Qatar Airways operating 18 weekly rotations to Doha, and Gulf Air adding a third weekly frequency to Manama in Bahrain.
Within Europe, Rome Fiumicino has witnessed a return to pre-pandemic capacity levels by top European full-service carriers. The airport has also welcomed several new destinations, including Baku, Faro, Gdansk, Funchal, and Bastia to name a few. Wizz Air's Rome base now boasts 11 aircraft, while competitor Ryanair has nine jets stationed at Fiumicino Airport.
Looking ahead, the Italian capital will boast a new daily service to Rio de Janeiro operated by ITA Airways during the 2023/24 winter season. Furthermore, Qantas has confirmed the return of its seasonal flights to Perth for a third consecutive year in 2024, making Rome the only city in continental Europe with nonstop flights to Australia.
Rome Fiumicino Airport has cemented its status as a worldwide connector, offering flights to an impressive 200 destinations spanning 70 countries. This comprehensive network has made all continents accessible from Rome, further enhancing the city's appeal as a travel destination and business hub.