Routes Americas 2021: Establishing HVN as US startup Avelo's East Coast base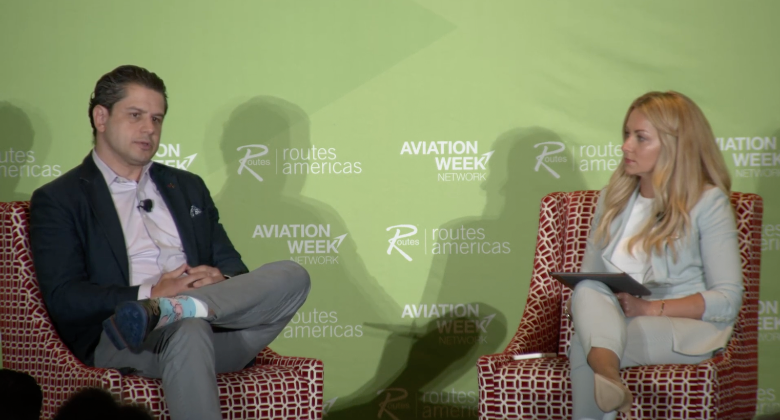 California-based startup carrier Avelo Airlines recently made a truly historic announcement that Tweed New Haven Airport (HVN) in Connecticut will be its first East Coast base. In addition, Avelo has committed $1.2 million towards an ambitious $100 million capital-improvement plan for HVN. During an insightful interview at yesterday's Routes Americas 2021 conference, Jorge Roberts, Chief Executive Officer of the airport's operator Avports, provided more details on the innovative public-private lease partnership between HVN, Avports and the US startup carrier.
"New Haven Airport sits in Southern Connecticut, which is the second most unserved market in the US and it's one of the most densely populated areas," he explained. "We saw an opportunity here, where Tweed New Haven Airport has more of an infrastructure capacity problem and not so much a market problem, which is very rare. The legality of the runway expansion was resolved last year, and we're now able to embark on that process."
Addressing current infrastructure constraints, Avports has stated that as part of its $100 million capital-improvement plan over the next 40 years, it will invest $50 million in building a new 75,000sq ft low-cost carrier terminal on the East Haven side of the airport with additional $4 million in upgrading the current New Haven terminal to accommodate Avelo, as well as to improve the passenger experience. Additionally, the airport operator also plans to invest another $16 million to extend the runway and accommodate larger aircraft.
A financially and environmentally sustainable airport
Avports' ambition is to develop a highly efficient terminal that is carbon neutral, using recycled wood and materials, with a strong focus on the passenger experience and creating a sense of place. The new airport is also expected to present a myriad of advantages to the local community and to its airline partners alike, highlighted Roberts. "For the community, the benefit there is that we're eliminating the $2 million state subsidiary the airport currently receives. We're going to improve the access to the airport and work with the local community and we're estimating that over the next 40 years, we'll create over 11,000 jobs. This project is really bringing a solution where the public can come together."
He continued: "For the airlines, we're going to have a very compelling CPE, where at a certain tier the carrier will pay zero CPE, which is a paradigm shift in the US, but it's a lesson learned especially from my career of being involved in airports in Europe, where the ULCC have a larger share. We have to drive that efficiency by focusing a lot more on the non-aero revenue and ultimately building a financially and environmentally sustainable airport."
Indeed, the airport's vision fits well with Avelo's strategy to minimize costs so it can keep fares low and remain competitive. The carrier has shared plans to launch services at HVN with 737-700s this fall.
Commenting on the unique partnership with the startup, Roberts said: "As we say in the airport industry and on the P3 side, we're agnostic to the colour of the tail and the name of the airline. In this case, the timing was perfect right when Avelo was looking for an East Coast base. Avelo has a great team, led by Andrew Levy who has a lot of experience, and he sees it as a great opportunity, and we do too."