Ryanair returns to Belfast City after a decade away with eight new routes to Italy, Spain and Portugal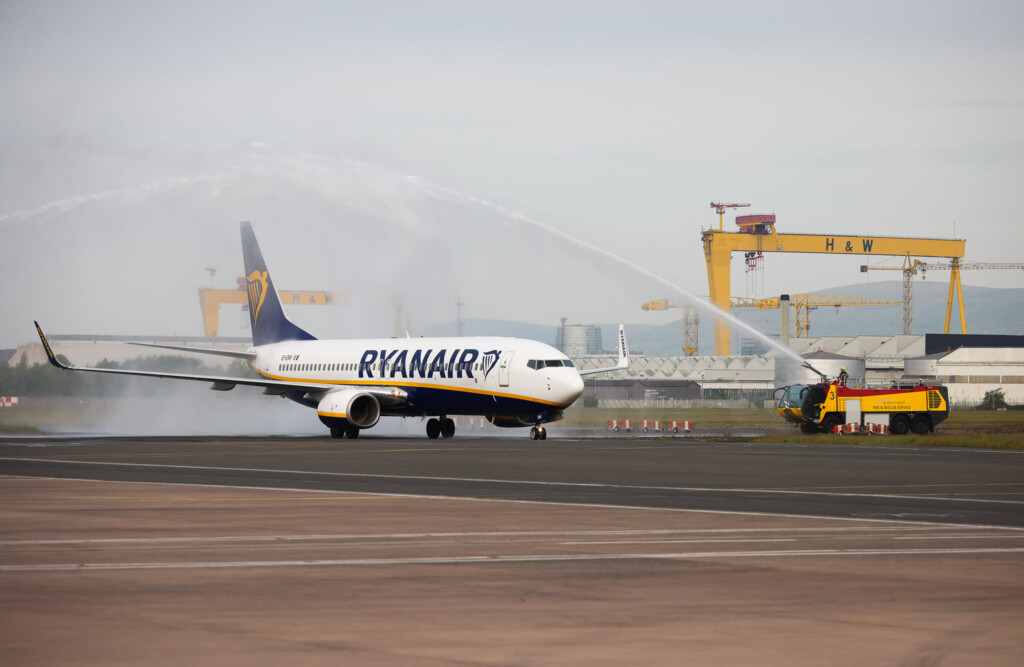 Ryanair recently resumed service from George Best Belfast City Airport (IATA code BHD) in Northern Ireland after an absence of just over a decade. Between October 2007 and October 2010, the Dublin-based ULCC had offered domestic flights from Belfast BHD to Bristol, East Midlands, Glasgow PIK, Liverpool and London STN. Thereafter it ignored the Belfast market, before making Belfast International Airport (IATA code BFS) a base in March 2016, when it launched 4-daily service to London LGW. International flights to 10 destinations were added between September 2016 and November 2016, with four routes each to Poland and Spain and one each to Germany (Berlin SXF) and Italy (Milan BGY).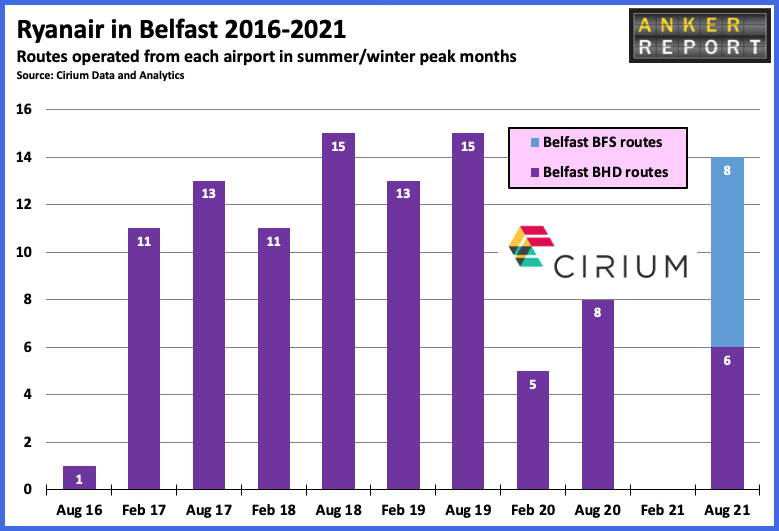 Though Gatwick flights ended in October 2017, domestic flights to London STN and Manchester were added in March 2018. These were Ryanair's last new routes from Belfast BFS until now. Last summer, during the pandemic the network was cut from 15 to eight routes. Currently, Ryanair has just six routes on sale this summer from Belfast BFS; Gdansk, Krakow and Warsaw WMI in Poland, Alicante and Malaga in Spain, and Milan BGY in Italy.
Eight routes on offer from Belfast City this summer
A total of eight routes (of which six are to destinations in Spain) are now on sale from Belfast BHD this summer with Ryanair. Alicante, Barcelona and Malaga flights all began on 1 June, followed by Faro and Palma de Mallorca on 2 June. Valencia flights are set to begin on 1 July, Ibiza on 2 July and Milan BGY on 3 July. By the end of July, Ryanair should be operating 39 weekly flights across its eight routes, though that could still change.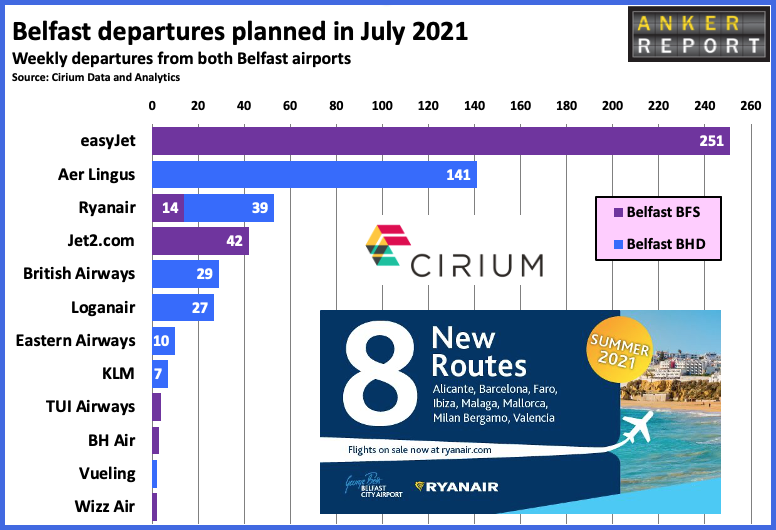 easyJet remains the dominant carrier in the Belfast market with 251 weekly departures planned by the end of July, all from Belfast BFS. Then comes Aer Lingus with 141 weekly flights from Belfast BHD spread across 10 UK routes. Apart from the London LHR service, these are all operated by Stobart Air's ATR 72s. Ryanair is now third and the only carrier to operate from both Belfast airports.