Ryanair's Germany Q3 capacity down by 26% versus 2019, yet five airports have record seats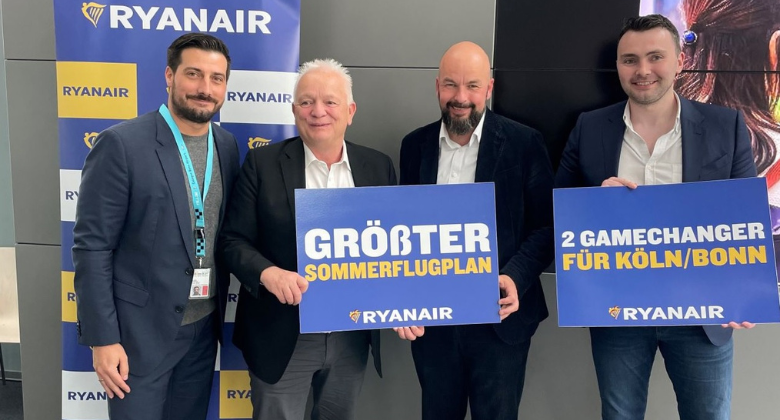 With the all-important Q3 (July-September) period fast approaching, Ryanair – Europe's largest airline – has planned 56.7 million seats. According to Cirium schedules information data, its network-wide capacity has increased from 44.5 million in Q3 2019 – up by more than a quarter (+27.4%).
The following figure shows how capacity has changed at Ryanair's top 10 countries in Q3 2023 versus 2019 (Italy ranks first and Belgium is 10th). Only Germany has less capacity than it did (-26.1% and 955,000 fewer one-way seats). Data includes Lauda, which became a fully owned subsidiary in 2019. When combined with the growth of all other nine countries, Germany has fallen from Ryanair's fourth largest market to sixth.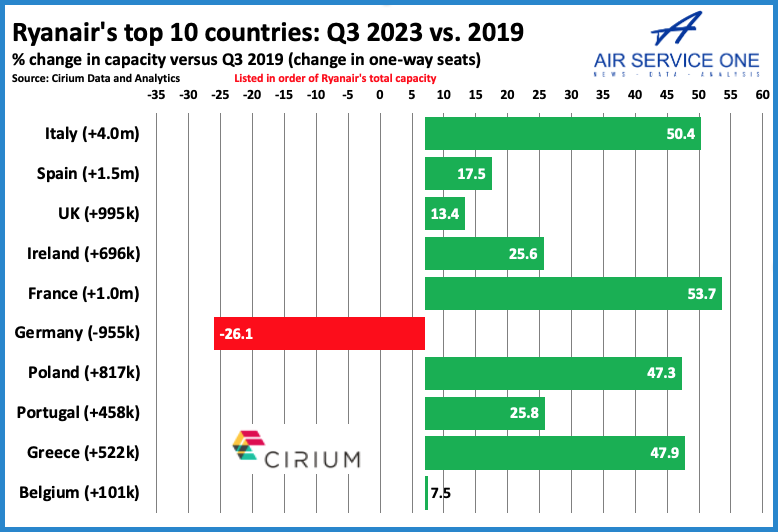 Ryanair has 8.8% of Germany's short-haul market
This July-September, Ryanair has 2.7 million one-way Germany seats, its lowest level (excluding the pandemic) since Q3 2017. This can be seen below. Ryanair is Germany's third-largest airline, behind Lufthansa and Eurowings. Analysis of Cirium data tells that Ryanair now has an 8.8% share of the country's international short-haul market. As you might expect, that is lower any of its other top 10 countries. Next is Greece (10.4%).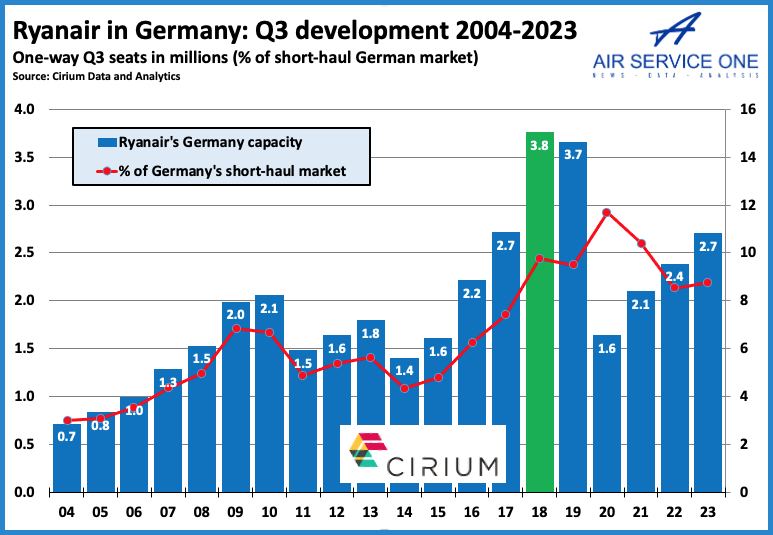 Now serves 14 airports – down from 21
Ryanair serves 14 airports across Germany this quarter, not as many as in Italy (29), Spain (27), France (25) or the UK (21). Nonetheless, it serves far more German airports than easyJet (three) and Wizz Air (10).
Ryanair's airport portfolio has fallen from 21 in Q3 2019. No more does it serve Berlin SXF (closed), Berlin TXL (closed), Erfurt, Frankfurt FRA, Friedrichshafen, Düsseldorf, Hannover, Munich, Rostock or Stuttgart. Some were served by Lauda.
Examining Cirium data tells that three airports were not part of its network in Q3 2019 but now are: Berlin BER (replaced SXF and TXL; now the sole airport for the German capital), Leipzig and Paderborn. Leipzig returned in November 2022 having last been served in March 2019; Ryanair has routes to Dublin and London STN. Meanwhile, Paderborn returned in March 2023 after last operating in October 2018. Ryanair serves Alicante, Malaga and Palma – very different than from Leipzig.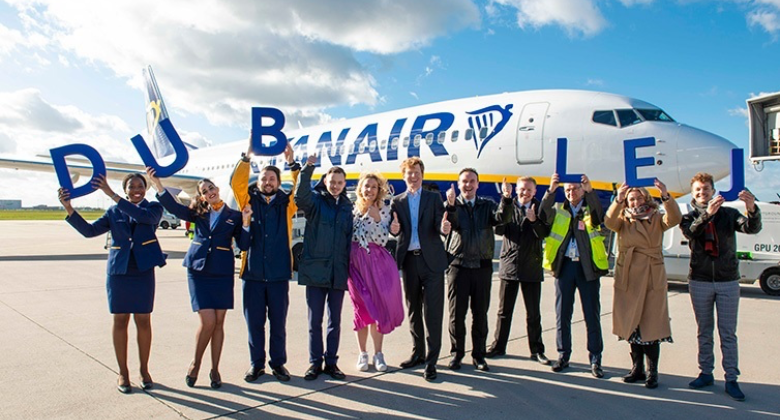 Eight airports have exceeded pre-pandemic capacity
Some 12 of Ryanair's 14 German airports were served in Q3 2019. Given the country's very slow recovery, it is perhaps surprising that eight have more capacity than they did. The country's decline is partly driven by the exit of so many airports – some of which, like Frankfurt FRA and Stuttgart, had significant capacity.
It is also from Ryanair's cuts at Berlin and Hamburg, with these cities having 341,000 fewer one-way seats. As the figure below shows, Ryanair is now nearly half the size in Hamburg (-45.5%), while it has shrunk by a quarter in Germany's capital (-24.0%). The latter is because it previously served Berlin SXF and TXL, with the figure considering Berlin at city level. If simply compared to Berlin SXF – Ryanair's sole Berlin airport before Lauda – Berlin would be above 2019 capacity.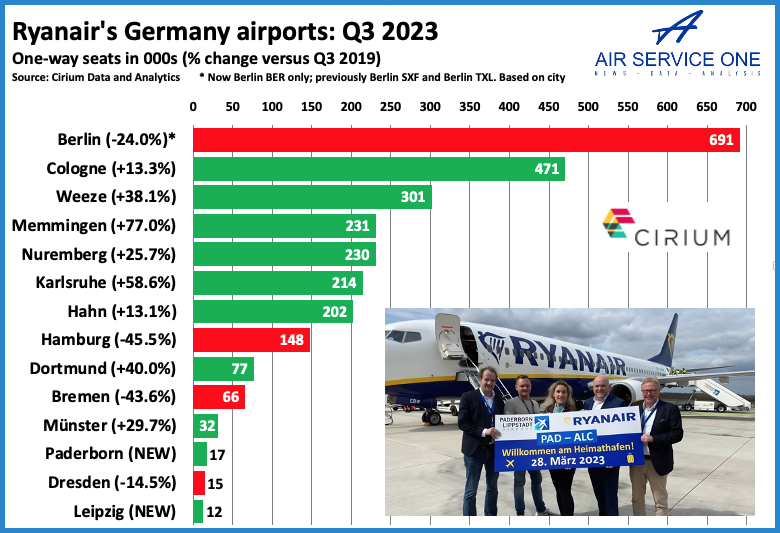 Memmingen has grown the most
Some airports have benefited from Ryanair's consolidation at them following the carrier cutting others. For example, Memmingen (+77.0%), Karlsruhe (+58.6%) and Hahn (+13.1%) have exceeded pre-pandemic seats because the ULCC ended Munich, Stuttgart and Frankfurt.
Situated about 155 kilometres from Munich, Ryanair has grown more at Memmingen than at any other German airport. It has added 101,000 one-way seats for a total of 231,000. This is its highest in any Q3 since first serving the airport in April 2008. Memmingen has jumped from Ryanair's 83rd airport network-wide in Q3 2019 to 72nd. It has 30 routes from the airport, with Palma, Banja Luka, Zadar, Girona and Alicante the top five.
Five airports have record Q3 capacity
Of those that were part of Ryanair's network in 2019, Cologne, Karlsruhe, Memmingen, Münster and Nuremberg have more capacity in July-September 2023 than in any other year.
Ryanair launched Cologne in May 2012, and it became a base in October 2014. Q3 2023 seats are up by 13.3%, its highest yet (although only very marginally versus Q3 2018). It has 39 Cologne routes – its most ever – an increase of one year-on-year and six more than in 2019.