Ryanair's vote of confidence in Cardiff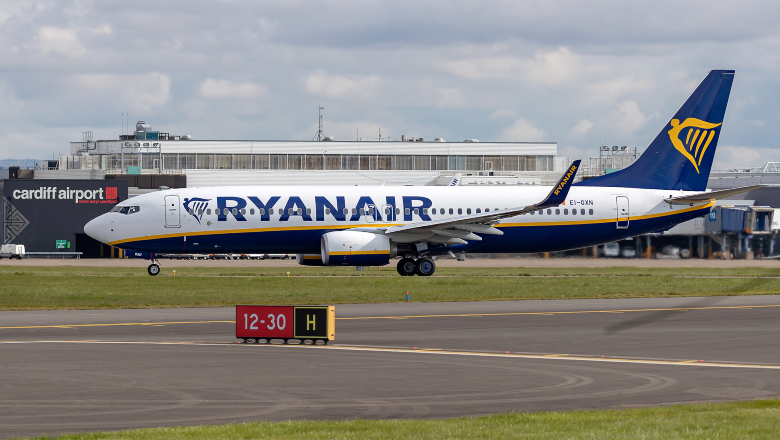 "The next 12 months will give us the opportunity to hopefully put the pandemic and last year's staff resource issues that blighted the whole industry finally behind us," says Cardiff Airport Aviation Development Manager Marc Watkins. "From last year's solid base, we have the foundation to work from which will ultimately lead to a full traffic recovery from Wales."
For Cardiff's biggest carrier TUI, 2023 will represent the second year of having three based aircraft at the airport over the summer season, as the leisure airline consolidates its #1 position in Wales. "TUI is the bedrock of our annual traffic, and in serving over 20 holiday destinations from the airport, provides a huge chunk of our international network," adds Watkins.
 A familiar name is expected to be the fastest growing airline at Cardiff Airport in 2023 – namely Irish ULCC Ryanair. "With the addition of a year-round, twice-weekly service from Belfast International in April, the summer Malaga operational period being extended by two months and Dublin rising from four times weekly to daily, we are expecting passenger growth of over 50% from Ryanair this year – which in anyone's books is an extremely robust increase and a vote of confidence in the Cardiff market from Europe's biggest airline," explains Watkins.
Belfast boost
Backing up this significant capacity uptick from Ryanair, Aer Lingus Regional operator Emerald Airways is ramping up its Belfast City connection in S23, increasing the UK domestic sector from five times weekly to daily from April. After the well-documented operational challenges experienced at Amsterdam Schiphol over the last 12 months, mid-summer 2023 should finally see KLM return its global hub connection from Cardiff up to three times daily.
"We hope that the addition of fresh capacity in readiness for S23 is not quite finished yet in Cardiff, as we have a few opportunities which may still come to fruition between now and the start of the summer which will further enhance our efforts on the path to full traffic recovery," concludes Watkins.