San Salvador passes one million US seat milestone; Avianca remains #1 airline; 14 US airports are served non-stop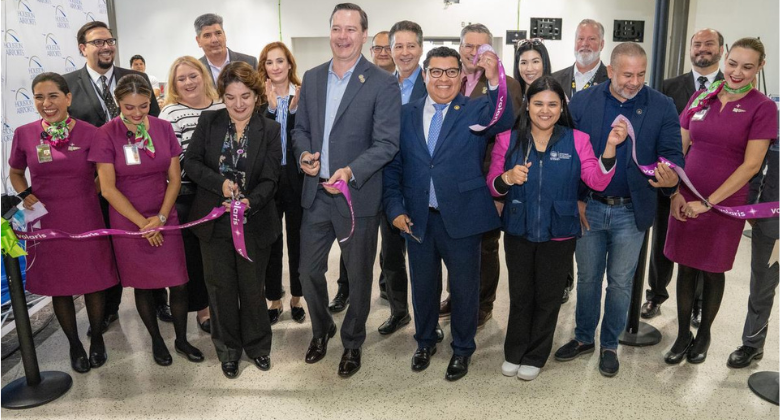 The market between the El Salvadorian capital San Salvador and the US has grown considerably. According to Cirium schedules information data, there are 1.12 million one-way seats in S23, as shown in the following figure. It has exceeded the one million milestone for the first time. It has surpassed the previous summer record – held in S21, of all years – by a robust 15.8%. Capacity has nearly doubled (+98.4%) in the past decade, with the US now accounting for more than one in two available seats, higher than any pre-pandemic period. Now San Salvador ranks as the US' ninth most-served airport in Latin America and the Caribbean.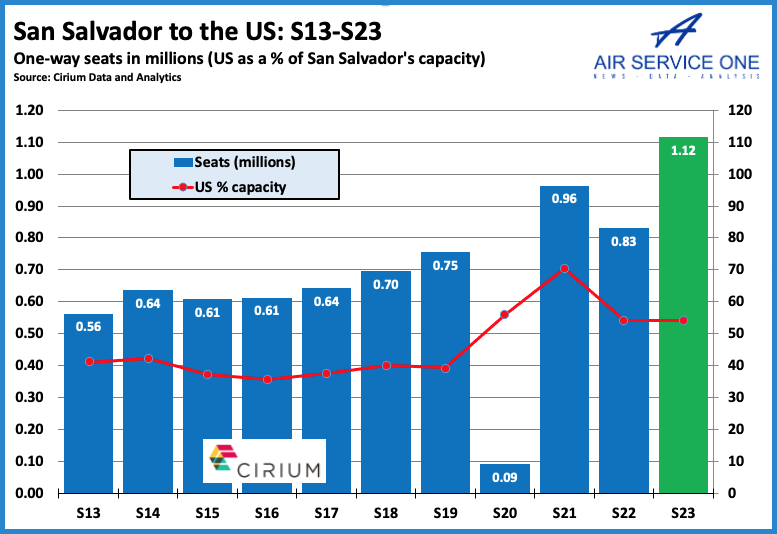 San Salvador to the US
With more than 2.5 million Salvadorians – those of birth or heritage – in the US, the market is mainly focused on the visiting friends and relatives. This summer, seven airlines have non-stop service, as the following figure indicates. With nearly two-thirds of seats (63.4%), Avianca and Volaris (AOCs combined) dominate. Perhaps surprisingly in such a price-sensitive market, only a quarter of capacity is provided by ULCCs Volaris, Spirit, and Frontier.
The growth in S23 versus S21 is primarily because of Avianca (+173,000; +49.7%) and Volaris (+169,000; +664.7%). The latter follows the launch of Volaris El Salvador in September 2021. These increases more than offset big declines by United, American, and Delta. These changes have seen US operators reduce from having more than half of the market (55.0%) to just over a third (+35.9%).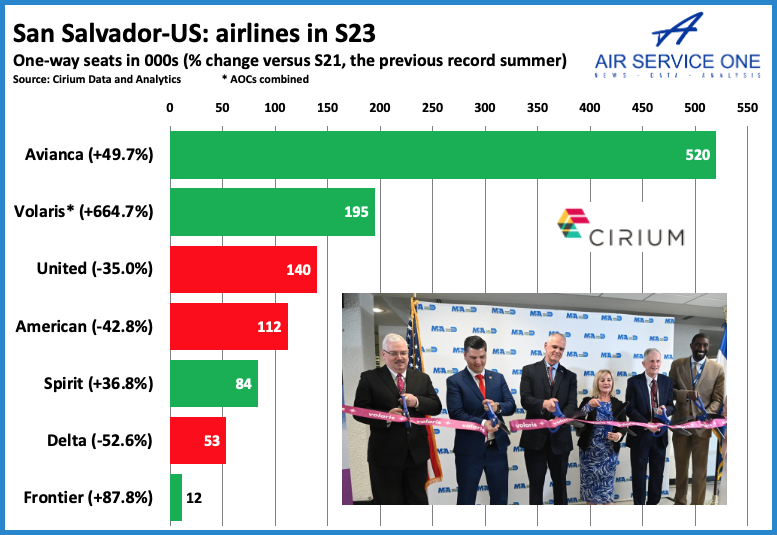 Los Angeles is the most served
San Salvador's US network comprises 14 destinations, as detailed in the figure below. Given Greater Los Angeles has the most Salvadorians, it is not surprising that it has the most service. About one in five US-bound seats are to Los Angeles. Four airlines operate in S23, with 38 flights in the week starting 1 August. There is Avianca (21-weekly), Volaris (10), United (4) and Delta (3). Yet notice how, in this specific week, Houston IAH has slightly more one-way flights. It is from recently securing a fourth airline – Volaris – as discussed below.
Cirium tells that Chicago ORD is the only US airport that has had San Salvador flights in the past 20 years, but which no longer does. At city level, Chicago is San Salvador's largest unserved US market.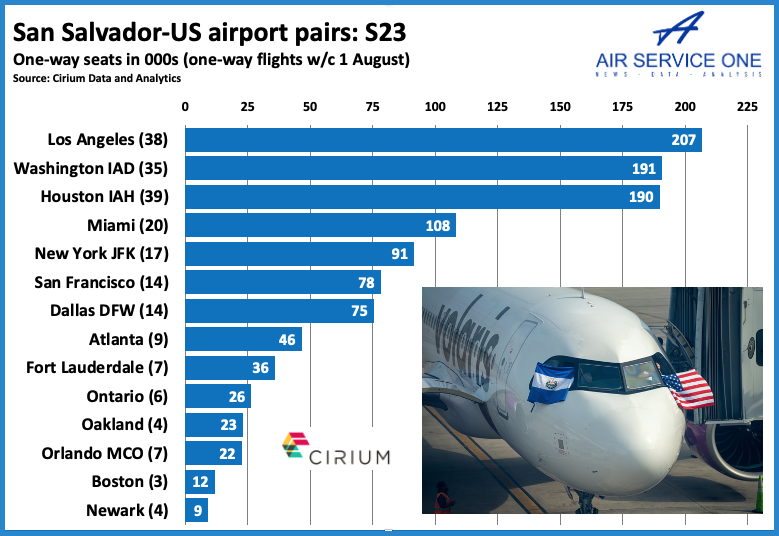 Five additional US routes in 2023
Details of the five routes are provided below. Oakland was last served in 2008 by TACA (which became Avianca), while Avianca returns to Boston having last served it in 2019. Avianca flew to Orlando MCO until 2019, and Frontier entered in 2021. Frontier's out, and Avianca's back. It competes head-to-head with Spirit. Ontario first saw service in 2021 – and now has a second carrier.
26 March 2023: Volaris, Oakland
26 March 2023: Volaris, Houston IAH
28 March 2023: Volaris, Miami (same-plane service via San Pedro Sula)
1 June 2023: Avianca, Boston
11 June 2023: Avianca, Orlando MCO
1 July 2023: Volaris, Ontario