Santander has welcomed 10m Ryanair passengers; airport expects record summer with 29 routes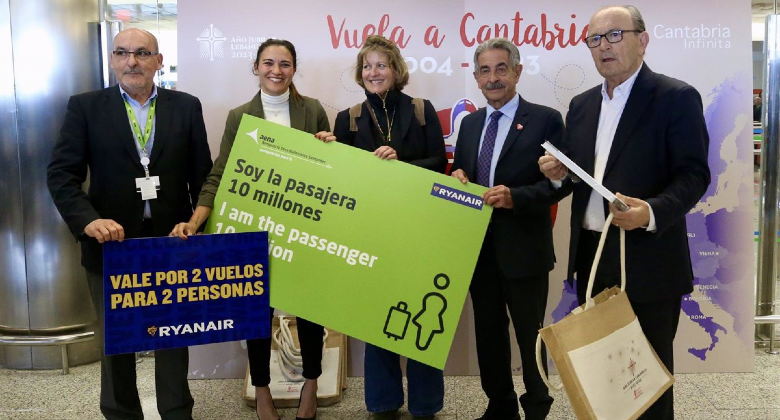 Located by the Bay of Biscay on the north coast of Spain, Santander is the capital of the Cantabria region. According to Aena traffic figures, the airport had 1.10 million passengers in 2022, down by a modest 6.0% versus 2019. Key was Ryanair, by far the biggest carrier at the airport. Since its first Santander flight in 2004, the ULCC has transported 10 million passengers and contributed over half of the airport's traffic.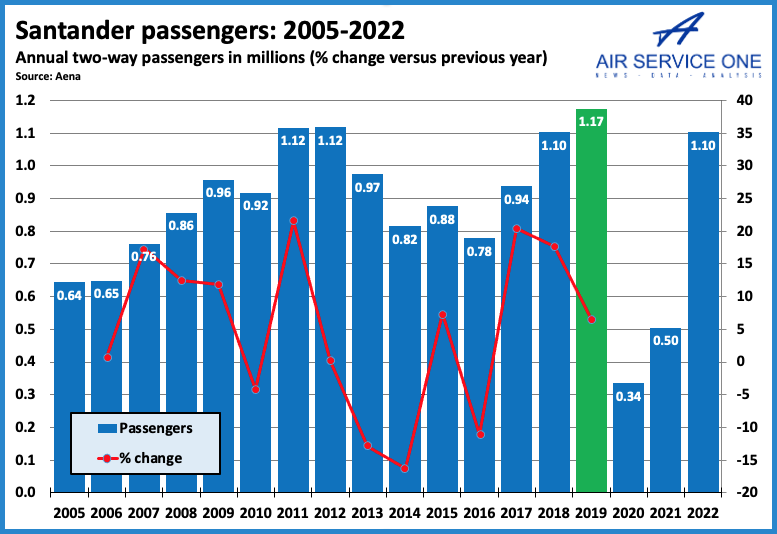 Santander expects the best summer in 10 years
As the following figure shows, the summer is key to Santander, although perhaps not as much as expected. According to Cirium schedules information data, the airport has 527,000 one-way seats in S23, 17% more than in S22 – which was the highest since S13.
Despite year-on-year percentage growth by Ryanair, Iberia, Volotea, and Binter Canarias, as shown in a figure later in the article, Ryanair is responsible for two thirds of the S23 versus S22 increase. The ULCC's departing capacity has risen to 307,000 (58% of the total), up from 257,000 (57%) the previous summer. However, it remains smaller, both absolutely and by share, than a decade-plus ago.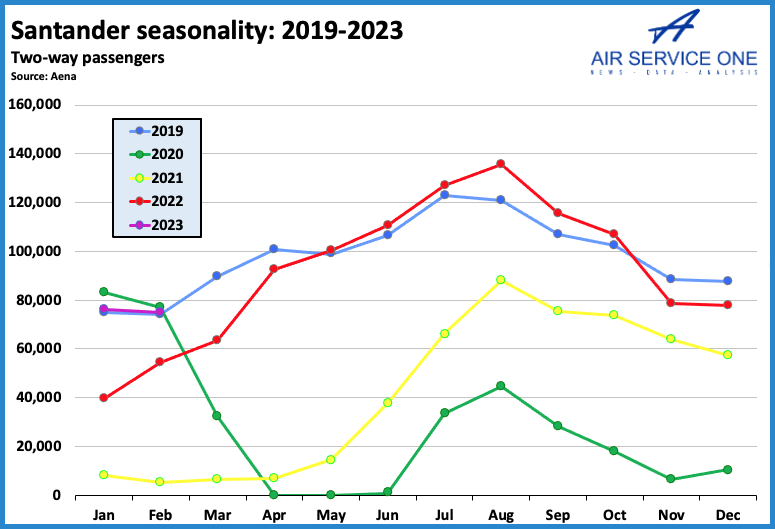 Ryanair has 58% of S23 capacity
Ryanair partly uses Santander as a lower-cost alternative to Bilbao, about 95 kilometres away. It still does not serve Bilbao, which has Spain's fifth most populous metro area. Ryanair has 18 Santander routes this summer, of which only two – Barcelona and Seville – have direct competition. Its network involves eight countries, as shown below, with the domestic market accounting for over a quarter of available seats.
Austria: Vienna
Belgium: Brussels CRL
France: Paris BVA
Ireland: Dublin
Italy: Bologna, Milan BGY, Rome FCO, Venice TSF
Morocco: Marrakech
Spain: Alicante, Barcelona, Malaga, Seville, Valencia
UK: Birmingham, Edinburgh, London STN, Manchester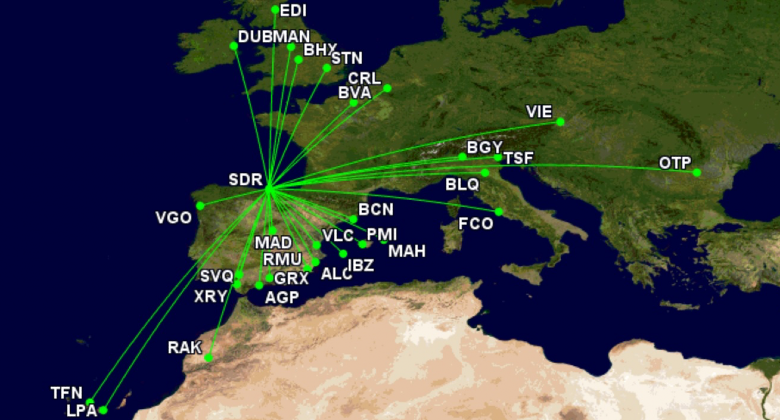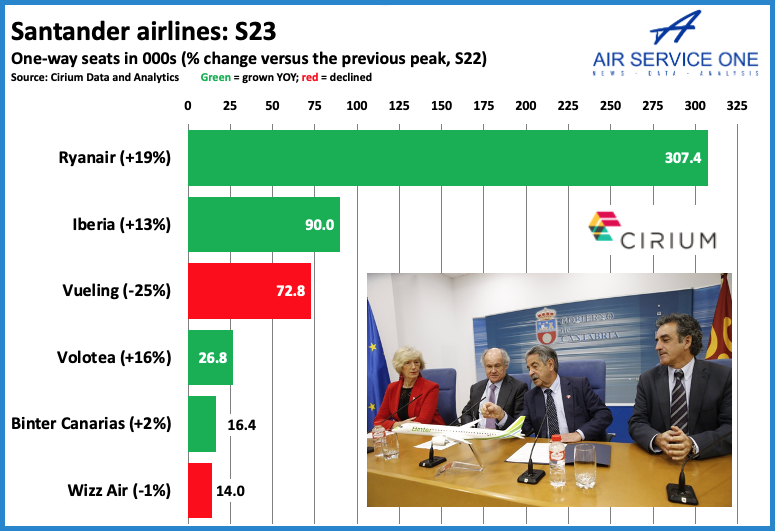 Madrid is top route from Santander
Across all airlines, Santander has 29 non-stop destinations this summer, with the top 10 shown below. They include six in Spain, with the 330-kilometre link to Madrid by far the most served. In the first week of July, Iberia/Iberia Regional has 27 Madrid departures.
Helped by Santander's geographic location, 15 of the airport's 29 destinations are domestic. The market remains vital. However, five of the 15 – Granada, Ibiza, Jerez, Menorca, Vigo – are only served in the absolute peak and each has fewer than 3,000 seats. Three launched last year.
Seven routes added
The following routes were added in 2022 or 2023. They include Ryanair to Alicante, 635 kilometres away. It was served as recently as last year by Vueling and has also seen Iberia and Air Europa over the years. Even Ryanair operated it previously (2009-2011). Alicante wasn't served in 2019 and was Santander's largest unserved market by indirect passengers.
1 April 2022: Ryanair, Venice VCE – replaced by Venice TSF on 26 March 2023 (2-weekly)
24 July 2022: Iberia Regional, Granada (2)
24 July 2022: Iberia Regional, Jerez (2)
24 July 2022: Iberia Regional, Vigo (2)
31 October 2022: Ryanair, Birmingham (2)
26 March 2023: Ryanair, Alicante (2)
2 May 2023: Ryanair, Seville (2)
But 20 airports are no longer served
Using Cirium to compare Santander's S23 network with 2004-2022 reveals that 20 airports are no longer served. This is based on having at least 1,000 seats but including a small number where an airline has simply switched to a different airport serving the same city. The following airports are no longer served:
France: Paris CDG, Paris ORY
Germany: Berlin SXF (closed), Frankfurt HHN, Weeze
Hungary: Budapest
Italy: Milan MXP, Pisa, Rome CIA, Venice VCE (see above)
Netherlands: Amsterdam
Poland: Katowice, Warsaw WAW
Portugal: Lisbon
Spain: Almeria, Lanzarote, Reus, Santiago de Compostela, Tenerife TFS
UK: Liverpool