Seattle-Tacoma International Airport Soaring high, serving international growth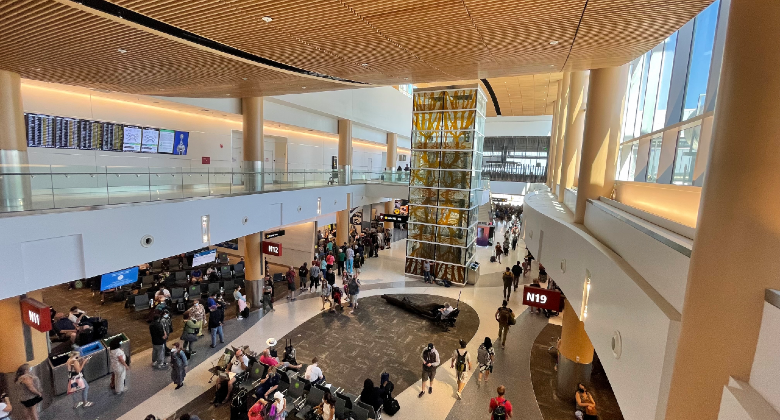 Reflecting on the window of time that bookends the U.S. onset of Covid-19, Lance Lyttle fully embraces the irony that Seattle-Tacoma International Airport now hosts more international services, destinations and airlines in 2022 than the Pacific Northwest gateway did pre-pandemic in 2019.
"It has been simply amazing," the Port of Seattle Managing Director proclaimed, noting the addition of nine brand new international service routes at the Pacific Northwest hub airport.
Lyttle largely credits SEA's impressive air service development growth to the airport's close alignment with overall economic gains within the geographic region since the beginning of the pandemic.
In fact, Seattle was the fastest growing major city in the U.S. in 2020. While other West Coast tech city neighbors, including San Francisco, were experiencing shrinking populations, Lyttle is proud that the Greater Seattle region has continued to grow and thrive.
Attributing the population growth to the continued success of major companies in the Puget Sound locality, Lyttle nodded to the likes of Microsoft and Amazon that have combined to add more tech jobs to Seattle than any other large U.S. city between 2016 and 2020.
In addition to adding jobs, the two tech giants have fueled the local economy. In 2021, Amazon posted $108 billion in sales and Microsoft posted one of their most profitable quarters in 2021.  Their growth in the region just continues to soar," Lyttle said.
Despite the marked economic strength within the region, Lyttle said the pandemic has demanded a changed approach to air service and development with the recent turbulence found in the worldwide business travel sector.
"We actually had to make adjustments and be more targeted," Lyttle said, noting a strategic move away from the traditionally desired business travel market, and rather toward a more domestic, leisure market consisting of visitors, friends, and relatives. "We really started focusing more on the VFR market because there was very little business or corporate travel that was taking place."
In addition to the renewed strategy to focus on the leisure market, Lyttle said SEA has recently taken advantage of its prime geographic position to gain international routes to destinations ranging from Helsinki, Finland, to Papeete, Tahiti.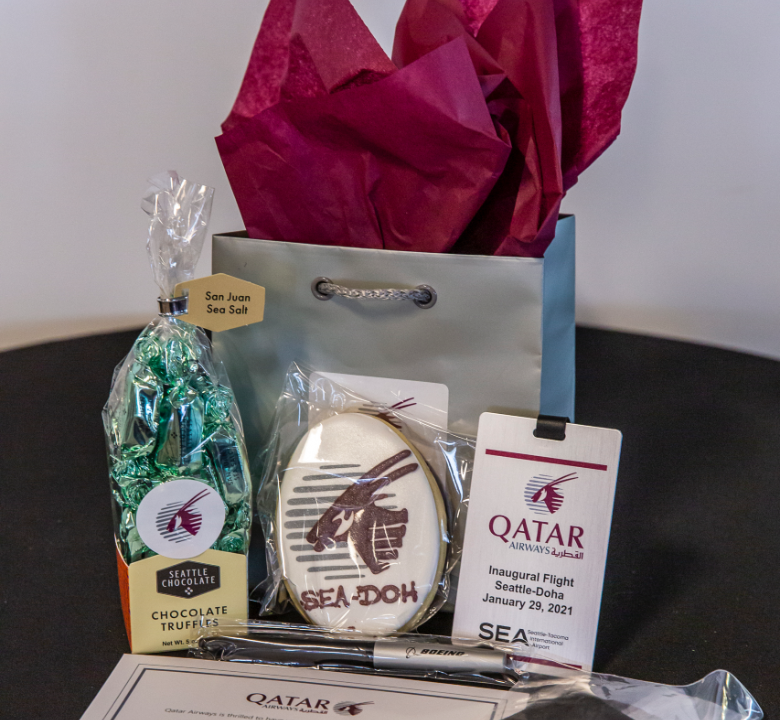 In operation since June 1, Finnair's new Seattle-Helsinki nonstop service uses the shortened polar route to efficiently transport passengers to continental Europe. SEA has also recently commenced routes including Turkish Airlines' nonstop service to Istanbul and Air Canada's nonstop service to Montreal. Qatar-Doha, WestJet-Calgary, Alaska-Belize City, Delta-London, and American-London round out the new routes that have begun at SEA since 2020. In the near future, SEA will become the second U.S. destination for Air Tahiti Nui, with nonstop service to Papeete, Tahiti in October 2022.
"The strategy had to change, but we have seen an overall uptick in 2022," Lyttle said. "Of course, leisure travel and domestic travel is what led the recovery, but we are seeing business travel coming back as well as international travel."
In addition to tweaking ASD plans, Lyttle said a turning point occurred when Alaska Airlines joined the oneworld Alliance in March 2021 and SEA hence became one of only a few airports in the world that host two alliance hubs. Delta, as a member of the SkyTeam Alliance, has used Seattle as a hub since 2013.
"I think a combination of those things are one of the reasons why we now have more international services, more international destinations, and more international airlines serving international routes in 2022 than we had in 2019," Lyttle said.
As the busy summer season began, Lyttle said SEA's overall passenger traffic was nearly back to 2019 levels with expectations to end the year at 96 percent of the traffic registered in calendar year 2019.
"We should be fully recovered by 2023 as the growth in the region continues," Lyttle anticipated.
With Microsoft and Amazon continuing to fuel the marketplace, Lyttle says business and corporate traffic is finally coming back as well after an almost total disappearance in 2020 and 2021.
"The growth really continues," Lyttle said. "We still have more people moving to this part of the region and the growth just hasn't stopped, even through a major downturn."
Lyttle said the airport is fully equipped to handle both current and future growth volume as SEA's new 450,000-square-foot International Arrival Facility officially opened to both tourist and business travel in May 2022.
With the capacity to process 2,600 passengers per hour, he is proud that the multi-level IAF – as the most complex capital development project in the history of the 71-year-old airport – has a minimum connection time of 75 minutes.
"We now have the capacity and what we need to continue to grow," Lyttle said.