Slot Management – from two weeks to 30 minutes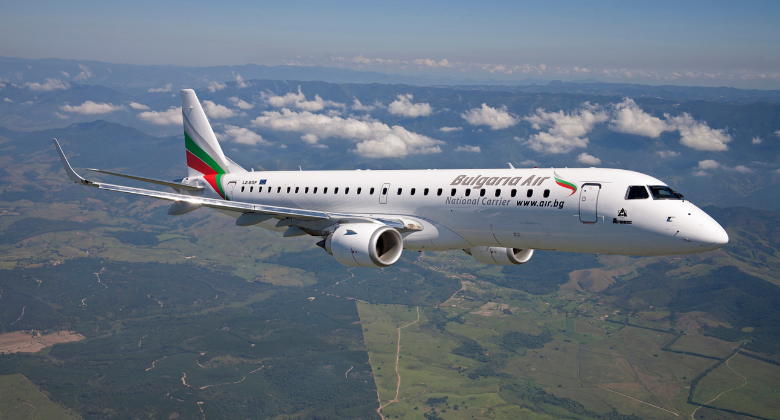 In the dynamic world of airline operations, efficiency is the name of the game. The rapid evolution of technology has ushered in a new era of automation, significantly transforming various aspects of the industry. Bulgaria Air and PDC teamed up for a collaborative effort to reduce Slot Management processing time, from a cumbersome two weeks to a mere 30 minutes.
In 2020, Bulgaria Air, the national flag carrier of Bulgaria, operating in competitive landscape at its home base in Sofia, took a significant step towards digitalisation and automation by upgrading their systems for flight scheduling, flight operations, and crew management to the PDC AirlineSuite. For airlines like Bulgaria Air, these systems serve as the heart of their operations, as all essential information originates from them. Boyan Minev, Information Service Manager Bulgaria Air, emphasised the importance of working with a company such as PDC, which provides technology and support personnel who understand the aviation industry inside out.
Upon joining the PDC Airline Community, Bulgaria Air discovered a comprehensive solution developed by airline experts, for airline professionals. The PDC AirlineSuite features a robust, rule-based engine that takes into account critical elements, such as capacity-based planning, compliance, cost optimisation, and custom KPI reports. This combination of factors proved to be a game-changer for Bulgaria Air's operations.
One of the most notable advantages Bulgaria Air gained from adopting the PDC AirlineSuite was a dramatic transformation in their Slot Management process. "With our new solution from PDC we have been able to cut our process from taking two weeks to a staggering 30 minutes," Minev said.
The unique feature that facilitates this transformation is the seamless communication between the PDC Slot Management Module and the airport's slot coordinating system. This innovative system automatically requests, validates, or provides alternative slots for the planned flight schedule. The result is a substantial increase in compliance and efficiency.
Bulgaria Air's staff quickly realised the benefits of this automated interface between PDC slot coordination software and the PDC Airline Suite.  By becoming a part of the PDC Airline Community, Bulgaria Air gained direct access to highly skilled developers and application supporters who possessed an in-depth understanding of their business. This robust supplier relationship was precisely what Bulgaria Air had been seeking to drive their digital transformation.
Minev summed up their experience by stating: "The experience we have had with the implementation, training, and communication with PDC has been one of the best aspects of our digital transformation journey."
PDC is a market leader in slot coordination software, with an impressive two thirds of coordinators for level 2 and level 3 airports worldwide using PDC SCORE. PDC has been present at the IATA Slot Conferences since 1991 and the 153rd edition in Dubai is no different. They will be present at Booth Z35 and Z39.
The success story of Bulgaria Air's Slot Management transformation, reducing processing time from two weeks to just 30 minutes, demonstrates the profound impact of automation and cutting-edge technology in the airline industry. By embracing the PDC AirlineSuite, Bulgaria Air not only improved efficiency but also strengthened their operational capabilities, ultimately benefiting their staff, customers, and business.